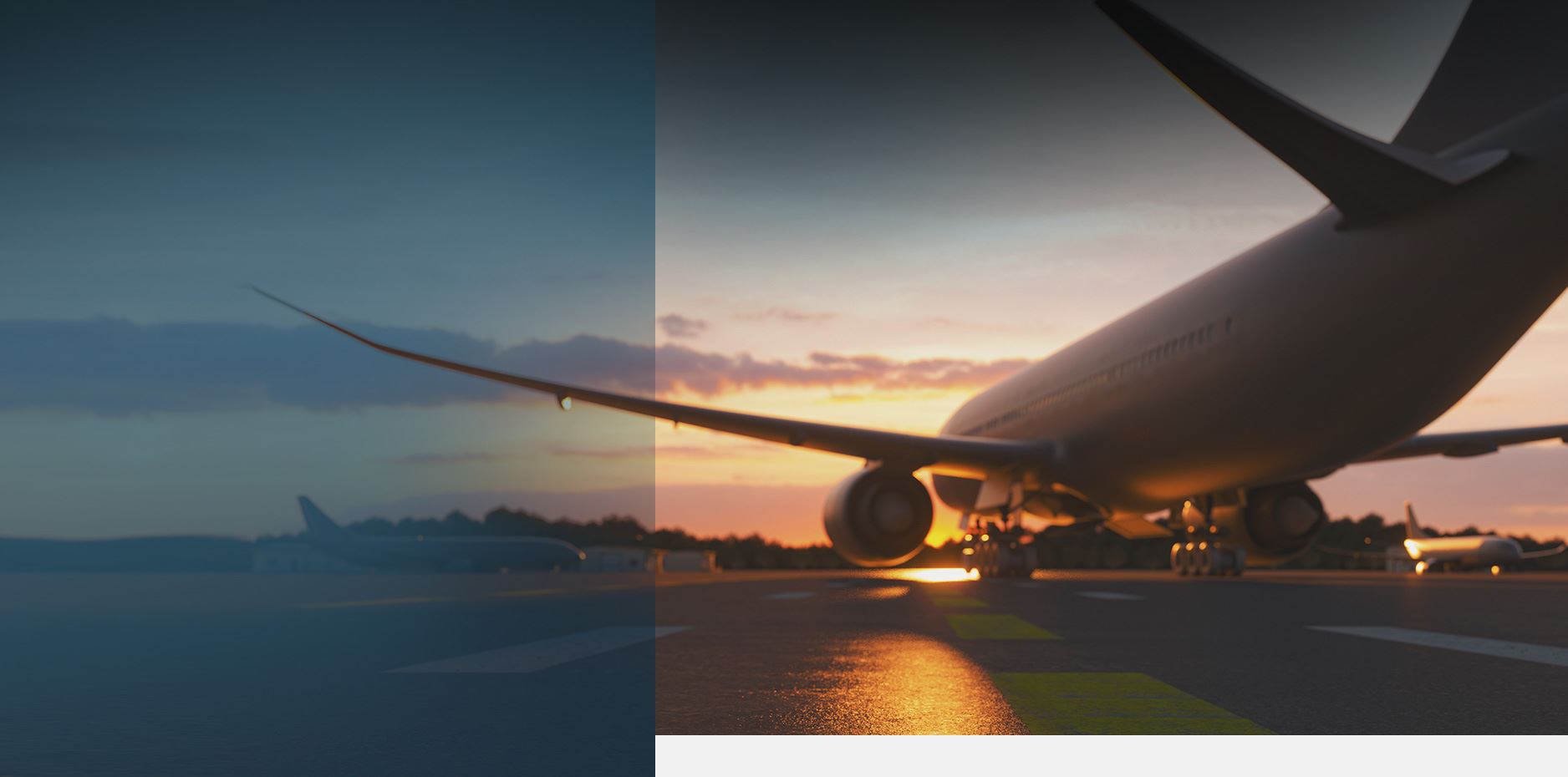 JetBlue Airways Client Focused. Trial Ready. Billions Won.
JetBlue Airways Crash Attorneys
Fighting for Victims of Negligence at JetBlue Airways
Through decades of experience fighting for hundreds of plaintiffs in aviation accident lawsuits, the highly-skilled aviation attorneys at Wisner Baum have developed a reputation for aggressively pursuing justice. Our plane crash attorneys (two of whom are pilots and one of whom is an engineer familiar with aircraft design) have unique insight into the aviation industry and have the knowledge and resources to conduct in-depth investigations into the many factors that often contribute to an aviation incident.
From our offices in California, we have handled lawsuits against most major US airlines – including JetBlue Airways (also known as jetBlue) – and have recovered billions of dollars for our clients across all of our practice areas, including aviation lawsuits. We manage every case with the utmost care, commitment, and compassion, and fight to ensure that each client receives the compensation they deserve.
Contact us today at (855) 948-5098 to get started with a free, no-obligation case evaluation after a JetBlue Airways crash.
Background on JetBlue Airways
Headquartered in Queens, New York, with its main hub at John F. Kennedy International Airport, JetBlue Airways is considered to be a low-cost passenger airline. It is the sixth-largest US airline (based on the number of passengers carried) and operates more than 1,000 daily flights.
JetBlue Airways was incorporated in Aug. 1998, and on Feb. 11, 2000, began offering flights from JFK airport to Buffalo and Fort Lauderdale. In the following years, jetBlue expanded its service throughout the US and into the Caribbean, including a dozen Caribbean destinations on its routes. JetBlue currently flies to 102 destinations in the US, Mexico, the Caribbean, South America, and Central America, and has focus cities in Boston, Fort Lauderdale, Long Beach, Orlando, and San Juan.
In 2018, JetBlue had $7.658 billion in revenue and a net income of $188 million. The airline has 22,000 employees. Now a global empire, jetBlue codeshares with dozens of airlines, including: Aer Lingus, Aeroflot, Air China, Air India, All Nippon Airways, Asiana Airlines, Azul Brazilian Airlines, El Al, Emirates, Etihad Airways, AVA Air, Japan Airlines, JetSuiteX, Hawaiian Airlines, Hainan Airlines, Iberia, Icelandair, Korean Air, Lufthansa, Porter Airlines, South African Airways, Singapore Airlines, TAP Air Portugal, and Turkish Airlines.
About the JetBlue Airways Fleet
As of July 2019, jetBlue's fleet consists of a mix of Airbus and Embraer aircraft:
Airbus A320-200: 130 in service
Airbus A321-200: 63
Airbus A321neo: 1 (58 ordered)
Embraer ERJ-190: 60 (to be replaced by Airbus A220-300 starting in 2020)
JetBlue Airways Crash and Incident History
While JetBlue has not been involved in any known crashes thus far, it is still a relatively young company, having only been incorporated about 20 years ago. There have also been some incidents involving inflight injury and turbulence, as well as other examples of airline and aircraft personnel negligence.
Some examples of recent incidents:
JetBlue Flight 2276 Inflight Engine Explosion, Airbus A320, from San Juan Puerto Rico to Connecticut, 2020: Wisner Baum represents multiple passengers harmed in this incident.
JetBlue Flight 429, Aug. 11, 2016, Rapid City, South Dakota: The Airbus A320, operating as JetBlue Flight 429, was forced to make an emergency landing in South Dakota after the plane flew between two thunderstorms and experienced severe turbulence. The aircraft was on route from Boston, MA, to Sacramento, CA, when it encountered the turbulence, which injured 24 passengers and crew members.
JetBlue Flight 1416, Sept. 18, 2014, Long Beach, California: While on its way from Long Beach, CA, to Austin, TX, the Airbus A320 lost its right engine, which started a fire. The plane returned to Long Beach and landed safely, but not until after parts of the massive engine had fallen out of the sky onto crowded beaches and passengers had suffered psychological and physical injuries. Dozens of passengers forced to endure this in-flight emergency, retained Wisner Baum to represent them in their JetBlue lawsuit.
JetBlue Flight 191, March 27, 2012, Amarillo, Texas: Flight 191 was on route from New York to Las Vegas when it was diverted to Amarillo, TX, after the captain began behaving erratically. The first officer locked the captain out of the cockpit, and passengers then subdued the captain when he started talking about terrorists and plane crashes. There were 135 people on the plane and no injuries.
JetBlue Flight 292, Sept. 21, 2005, Los Angeles, California: During a scheduled flight from Bob Hope Airport in Burbank, CA, to JFK Airport in New York City, the captain made an emergency landing at Los Angeles International Airport (LAX) when the Airbus A320-200's nose gear became stuck in an abnormal position. After the plane took off, the pilots realized they were not able to retract the landing gear, with the nosewheel rotated in the wrong direction. The crew decided to land at LAX because of the airport's long runways and safety equipment, but the plane had to fly for two hours before landing to burn fuel and decrease the risk of fire. There were 146 people on the plane and no injuries.
Call Today for Free Case Consultation
If you or a family member has been involved in a JetBlue accident or inflight incident, it is in your best interest to speak with an experienced aviation law firm about your case. Our aviation attorneys have decades of experience investigating and litigating complex plane crashes and have recovered billions of dollars for our clients across all of our practice areas, including aviation lawsuits.
To learn more about filing a JetBlue Airways lawsuit, contact Wisner Baum online or call (855) 948-5098 to speak with an attorney.
JetBlue Airways Incidents Handled by Wisner Baum
Our firm has handled cases against many large air carriers, including passengers affected by the following JetBlue inflight incident:
JetBlue Flight 1416, Sept. 18, 2014, Long Beach, California: On Sept. 18, JetBlue Flight 1416 was on its way from Long Beach, CA, to Austin, TX, when passengers heard a loud bang approximately 20 minutes into the flight, and smoke filled the cabin. Reports indicate the Airbus A320 lost its right engine, but oxygen masks did not deploy as they were expected to. The plane landed safely back at Long Beach, and one passenger was hospitalized while several more were injured. Everyone on board suffered smoke inhalation and trauma.
$14 Million Settlement A Major US Plane Crash

Wisner Baum obtained a $14 million settlement for the death of a passenger in a major US plane crash.

$12 Million Settlement Helicopter Crash

Wisner Baum secured a $12 million settlement for a passenger who was injured in a helicopter crash.

$10 Million Settlement A Major Foreign Plane Crash

Wisner Baum obtained a $10 million settlement for the death of a passenger in a major foreign plane crash.

$17.5 Million Settlement A Major US Plane Crash

Wisner Baum obtained a $17.5 million settlement on behalf of a client who was killed in a major U.S. plane crash. Client-Focused Representation
REVIEWS & TESTIMONIALS
We believe our track record speaks for itself. But you don't have to take our word for it. See what our clients have to say about working with us.
"I Can't Imagine a Better Law Firm"

Multiple lawyers recommended Wisner Baum to me and I have been consistently impressed with the quality of their work.

- Best Law Firms Survey

"They Are About Changing the Systems..."

Wisner Baum are not only amazing attorneys but more importantly, they are activists. They are about changing the systems which got us into trouble in the first place. They understand their role in the process of making change.

- Kim Witczak

"Top Legal Minds in the Country"

The Wisner Baum firm has some of the top legal minds in the country; they are driven, determined, trustworthy, ethical and passionate.

- From Best Lawyers® Best Law Firms

"Diligent & Professional Representation"

Thanks to your efforts I was able to recover from a tragic experience and turn my life around for the best.

- W.T.

"Our Best Interest Was Always Number One on Your List"

A special thank you to your Spanish-speaking staff for the extra effort put into this case. The language barrier was never a problem, and we are so very thankful to them. Your name holds much respect in our family.

- G.C. & C.C

"We Have Never Met a More Wonderful Group of People"

It is obvious that the people at Wisner Baum believe in what they do. And that you all really care about your clients.

- The B. Family

"They Worked Very Hard and Kept in Contact, Which Is Very Important to Me"

I appreciate that you care about how I feel and that you take time to use your talents to ensure your every contact with me is warmly professional.

- A.D.B.

"Your Expertise in This Field Gave Me the Utmost Trust and Confidence"

I wanted a fair settlement within an appropriate time frame, and without any public scrutiny. With your hard work and dedication, we were able to achieve those goals.

- T.O.