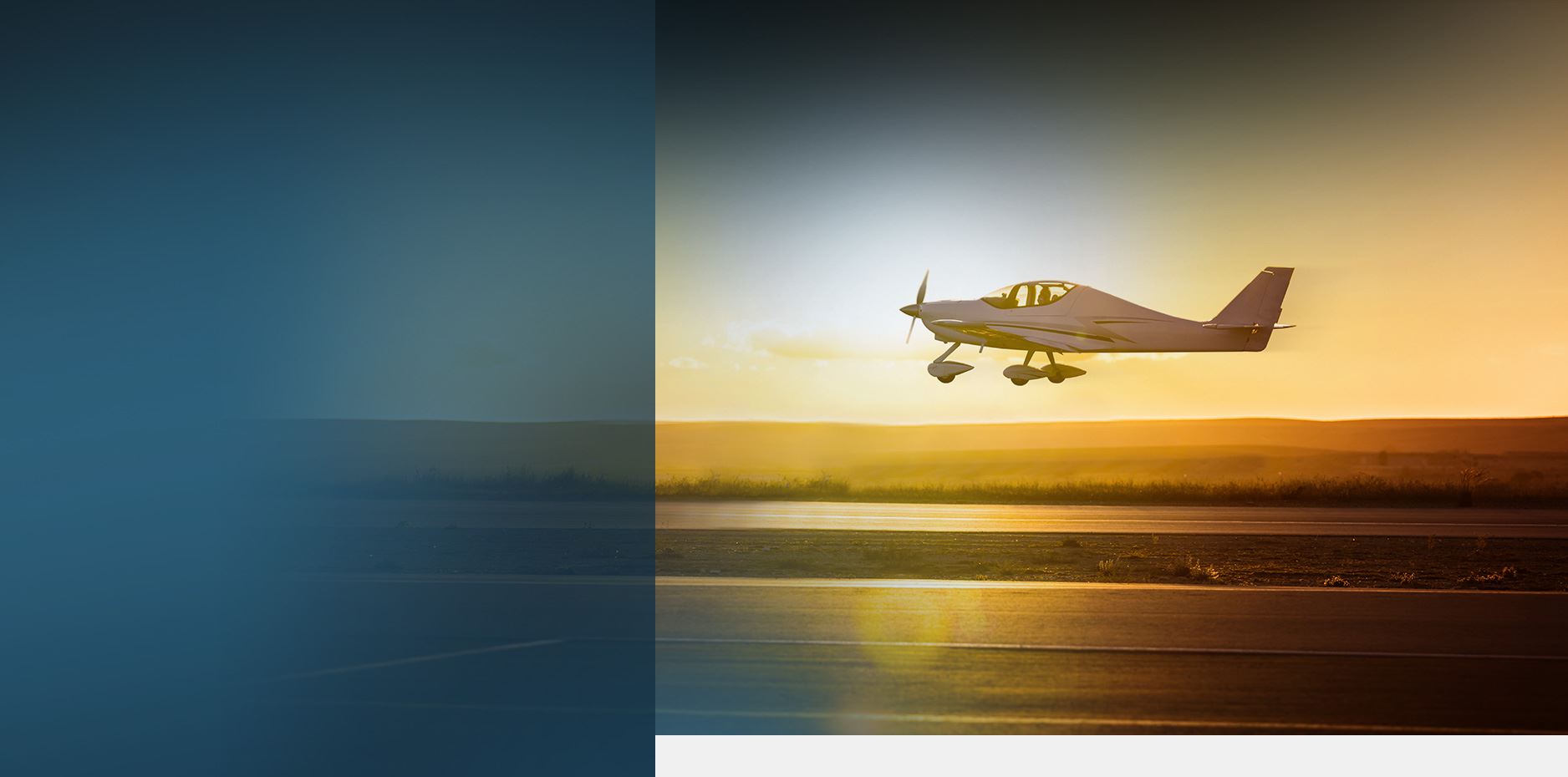 Case History Client Focused. Trial Ready. Billions Won.
Small Plane Crash Case History
Our firm has decades of experience dealing with the many legal issues that arise following a small plane crash. We have handled crash litigation involving private, commercial and charter planes, including more than 100 Cessna, Piper, or Beechcraft planes. We have also handled cases involving aircraft manufactured by Bellanca, Grumman, Luscombe, Mooney, Maule, Rockwell and more. Our firm has even represented those people harmed in hot air balloon accidents. At Wisner Baum, we believe our track record speaks for itself. Below you will find a list demonstrating some of our small plane crash case history.
Our Small Plane Crash Cases
Helio Courier H-250 plane crash, near Seward, Alaska, 2019
Midair collision between a float-equipped De Havilland (Beaver) plane and a float-equipped De Havilland DHC-3 (Turbine Otter) plane, near Ketchikan, Alaska, 2019
Piper PA 28-151 accident, near Antioch, California, 2019
Cessna 401B accident, near Salters, South Carolina, 2017
Cessna 421C Golden Eagle crash, near Huntsville, Texas, 2017
WW II North American T6G plane crash, Culpeper, Virginia, 2017
Piper ambulance PA-31Y Cheyenne crash, McKinleyville, California, 2016
Aviat Huskey A-1 banner plane crash, Compton, California, 2015
Beechcraft Baron B55 crash, near Mangum, Oklahoma, 2013
McCall Aviation Inc. crash, Cessna 206, near Donnelly, Idaho, 2013
Cessna 421C crash, near Shaver Lake, California, 2012
Cessna 180J seaplane crash, Davant, Louisiana, 2010
Piper PA-32R accident, Groveland, California, 2010
Cessna 310P vs. Cessna 172N mid-air collision, Long Beach, California, 2009
Beechcraft B36TC crash, Mammoth Lakes, California, 2008
Hawker Beechcraft 125-800A, East Coast Jets crash, Owatonna, Minnesota, 2008
Cessna 172 vs. Cessna 150 mid-air collision, Corona, California, 2008
Cessna 310 crash into house, Compton, California, 2008
Cessna 172 Skyhawk, Kemper Aviation charter flight accident, near Indiantown, Florida, 2008
Mooney M20C crash, Riverside, California, 2008
Beech J35 crash, Fort Worth, Texas, 2007
Aero Commander 112 accident, Chino, California, 2006
Piper PA-28-161 accident, Leesburg, Virginia, 2005
Rockwell 114 crash, Bishop, California, 2003
Beech E-90 crash, Bloomington, Illinois, 2002
Grumman American AA1B crash, Pomona, California, 2002
Piper PA-31-310 accident, Atlanta, Idaho, 2002
Gulfstream lll, Airborne Charter Inc./Avjetaccident, Aspen, Colorado, 2001
Luscombe 8A pilot training accident, Calhoun, Georgia, 2001
Piper PA-34-200 crash, San Dimas, California, 2000
Piper PA-24-250 accident, Lexington, Virginia, 2000
Cessna 150M crash, Holly Springs, Mississippi, 2000
Maule M-4-210C accident, Willows, California, 2000
Bellanca 17-30 crash, near Scottsdale, Arizona, 2000
Cessna 414 accident, near Monarch, Montana, 2000
Fouga 6 CM 170 crash, near San Joaquin, California, 2000
Piper PA-24-260 accident, New Orleans, Louisiana, 1999
Cessna T210M crash, near Marcola, Oregon, 1999
Cessna 404, Northern Air accident, Arusha, Tanzania, 1999
Aviat Pitts S-2B crash, Steamboat Springs, Colorado, 1999
Lake LA-4-250 accident, Laconia, New Hampshire, 1999
Cessna T210N crash, Hillsboro, Oregon, 1998
Beechcraft Baron 95-B55 accident, near Royce City, Texas, 1997
Cessna Skyhawk 172E crash, near Topeka, Kansas, 1997
Cessna 402B accident, Tampa, Florida, 1997
Beechcraft D-45 crash, near Poplarville, Mississippi, 1996
Beechcraft A36 accident, Roanoke, Virginia, 1996
Cessna 172 crash, near Eagle River, Alaska, 1996
Piper Cherokee PA-28-121 accident, near Caliente, California, 1996
Cessna Super Skywagon 206C, Hartwood Aviation Inc. crash, near Hartwood, Virginia, 1996
Piper Seminole/Piper Cherokee mid-air collision, Flagler Beach, Florida, 1996
Cessna 182R/Cessna 170A mid-air collision, Proctor, Arkansas, 1996
Piper PA-28 crash, Fort Pierce, Florida, 1996
Beechcraft E-90 accident, Flagstaff, Arizona, 1996
Piper Saratoga, Island Air crash, Kodiak, Alaska, 1995
Piper Cherokee PA-32-300 crash, Fullerton, California, 1995
Piper Malibu PA- 46-310P accident, Eau Claire, Wisconsin, 1995
Piper Apache PA-23 crash, Camp Pendleton, California, 1995
Cessna 152 accident, Long Beach, CA, 1995
Allen Mustang II crash, Jasper, Tennessee, 1995
Grumman Gulfstream II crash, Quito, Ecuador, 1995
Cessna 172M accident, Portland, Maine, 1995
Cessna 140 crash, Blue Mountain, Pennsylvania, 1995
Consolidated Vultee BT-13B accident, Oxford, Connecticut, 1995
Cessna Cardinal 177RG crash, South Lake Tahoe, California, 1994
Piper Lance PA-32 accident, Englewood, Colorado, 1994
Cessna 172N crash, Prescott, Arizona, 1994
Beechcraft Baron-58 accident, Telluride, Colorado, 1993
Bellanca 7GCBC, Mesa Airlines commercial training flight accident, , Telluride, Colorado, 1993
Grumman AA-1C crash, Santa Paula, California, 1993
Beechcraft D-50E accident, Yosemite National Park, California, 1993
Piper PA-28 crash, Kissimmee, Florida, 1993
Cessna 421B accident, Valley Park, Missouri, 1993
Cessna 172N, Lompoc, California, 1993
Cessna 182A, Skydive Long Island airplane crash, , New York, 1993
Cessna 172, Towanda, Pennsylvania, 1993
Piper PA-24-180, Gaylord, Michigan, 1992
Twin Commander 690B, Herlong, California, 1992
Twin Commander 690C, Golden, Colorado, 1992
Beechcraft Baron, Baker City, Oregon, 1992
Piper PA-28R-200, Akron, New York, 1992
Beechcraft B-18, Hinckley, Illinois, 1992
de Havilland Twin Otter, Perris Valley Sky Diving School airplane accident, Perris, California, 1992
Cessna 310, Everett, Washington, 1992
Piper PA-23, Colombia, South America, 1992
Piper Saratoga PA-32-301, Heath, Ohio, 1992
Cessna 172, Tricorner Knob, Tennessee, 1992
Cessna 182 Skylane, McKinleyville, California, 1992
Cessna 172 Skyhawk II, Accokeek, Maryland, 1992
Piper Cherokee, Rancho Cucamonga, California, 1992
Pitts S2B, Schellsburg, Pennsylvania, 1992
Cessna 150, Upper Kalskag, Alaska, 1992
Mooney, Sinaloa, Mexico, 1991
Beechcraft Baron 95-C55, Granada Hills, California, 1991
Piper Comanche PA-24, Missoula, Montana, 1991
Cessna 172N, Columbus, Montana, 1991
Piper Comanche PA-24, Richmond, Vermont, 1991
Piper PA-23-250, Hawthorne, California, 1991
Aeronca Champ 7AC, Shellman, Georgia, 1991
Navion-A, Kanakee, Illinois, 1991
Cessna 172M, Bellingham, Washington, 1991
Cessna 402B, Tropic Air crash, Belize, 1991
Piper PA 28-140, Surf Side Beach, South Carolina, 1991
Grumman HU-16 Albatross seaplane, off Oahu, Hawaii, 1991
Beechcraft 35, Reedsburg, Wisconsin, 1991
Cessna 150J, New Bern, North Carolina, 1991
Beechcraft 95-B55, Chassahowitzka, Florida, 1991
Piper Cherokee PA-28-151, Martinsburg, West Virginia, 1991
Cessna 150J, Kure Beach, North Carolina, 1991
Cessna C-172, Oregon City, Oregon, 1991
Grumman Tiger, Clark Air Base, Manila, Philippines, 1990
Cessna 210, Manassas, Virginia, 1990
Piper Cherokee PA-28, Cheswold, Delaware, 1990
Cessna 172, Ferry County, Washington, 1990
Mooney M20K, Carson City, Nevada, 1990
Cessna P210, La Verne, California, 1990
DHC6 Twin Otter, Aeroperlas Air crash, Panama City, Panama, 1990
Piper Arrow, Hillsboro, Oregon, 1990
Cessna 152, San Luis Obispo, California, 1990
Cessna 172, Atlantic Ocean, near the Bahamas, 1989
Beech Model E18S, Scenic Air Tours accident, , Hawaii, 1989
Stinson Voyager 108-2, Glens Falls, New York, 1989
de Havilland Canada DHC-6-300, Grand Canyon Airlines Flight 5, tour accident, Phoenix, Arizona, 1989
Piper PA-28, Wellsville, Kansas, 1989
Cessna 206, Grangeville, Idaho, 1988
Piper Tri-pacer, Compton, California, 1988
Cessna 152, Smithfield, Rhode Island, 1988
Cessna 310R, Madison, Indiana, 1988
Cessna, Los Banos, California, 1988
Piper Turbo Arrow, Bridgeport, West Virginia, 1988
Rockwell 1121A Jet Commander, Oakgrove, Pennsylvania, 1988
Contact Our Attorneys for a Free Initial Consultation
If you or a loved one has suffered due to a private flight or other non-commercial aviation accident, you may be entitled to financial compensation.
Contact us online or call (855) 948-5098. Our lawyers handle both domestic and international cases. OVER $4 billion
in verdicts & Settlements
Our top priority is to devise customized legal strategies that are tailored to the unique legal needs of our clients, no matter how simple or complicated their situations, might be.
$14 Million Settlement A Major US Plane Crash

Wisner Baum obtained a $14 million settlement for the death of a passenger in a major US plane crash.

$12 Million Settlement Helicopter Crash

Wisner Baum secured a $12 million settlement for a passenger who was injured in a helicopter crash.

$10 Million Settlement A Major Foreign Plane Crash

Wisner Baum obtained a $10 million settlement for the death of a passenger in a major foreign plane crash.

$17.5 Million Settlement A Major US Plane Crash

Wisner Baum obtained a $17.5 million settlement on behalf of a client who was killed in a major U.S. plane crash.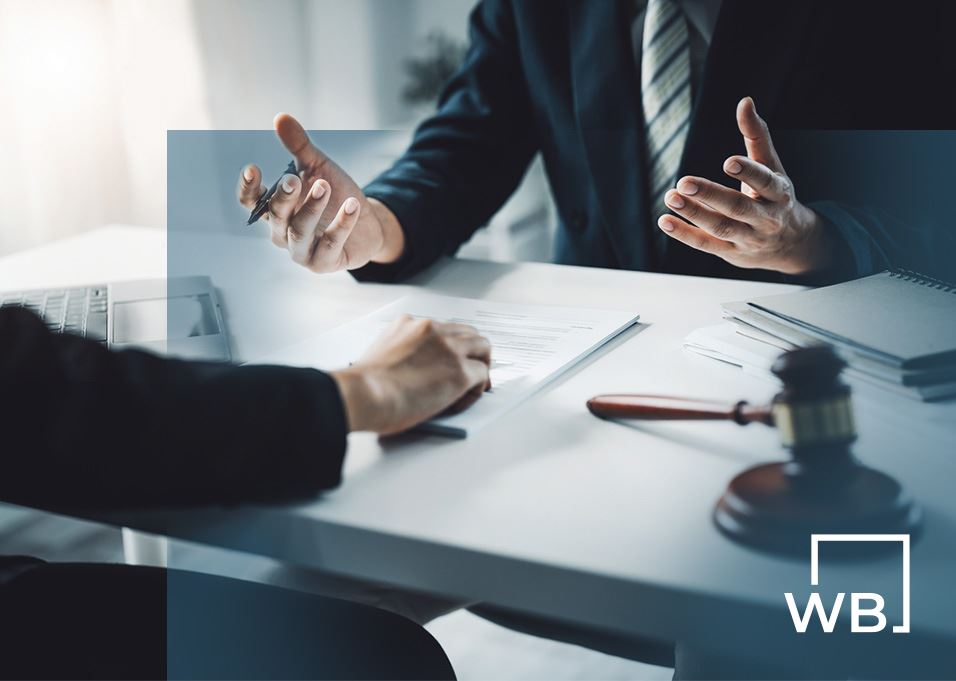 Client-Focused Representation
REVIEWS & TESTIMONIALS
We believe our track record speaks for itself. But you don't have to take our word for it. See what our clients have to say about working with us.
"I Can't Imagine a Better Law Firm"

Multiple lawyers recommended Wisner Baum to me and I have been consistently impressed with the quality of their work.

- Best Law Firms Survey

"They Are About Changing the Systems..."

Wisner Baum are not only amazing attorneys but more importantly, they are activists. They are about changing the systems which got us into trouble in the first place. They understand their role in the process of making change.

- Kim Witczak

"Top Legal Minds in the Country"

The Wisner Baum firm has some of the top legal minds in the country; they are driven, determined, trustworthy, ethical and passionate.

- From Best Lawyers® Best Law Firms

"Diligent & Professional Representation"

Thanks to your efforts I was able to recover from a tragic experience and turn my life around for the best.

- W.T.

"Our Best Interest Was Always Number One on Your List"

A special thank you to your Spanish-speaking staff for the extra effort put into this case. The language barrier was never a problem, and we are so very thankful to them. Your name holds much respect in our family.

- G.C. & C.C

"We Have Never Met a More Wonderful Group of People"

It is obvious that the people at Wisner Baum believe in what they do. And that you all really care about your clients.

- The B. Family

"They Worked Very Hard and Kept in Contact, Which Is Very Important to Me"

I appreciate that you care about how I feel and that you take time to use your talents to ensure your every contact with me is warmly professional.

- A.D.B.

"Your Expertise in This Field Gave Me the Utmost Trust and Confidence"

I wanted a fair settlement within an appropriate time frame, and without any public scrutiny. With your hard work and dedication, we were able to achieve those goals.

- T.O.