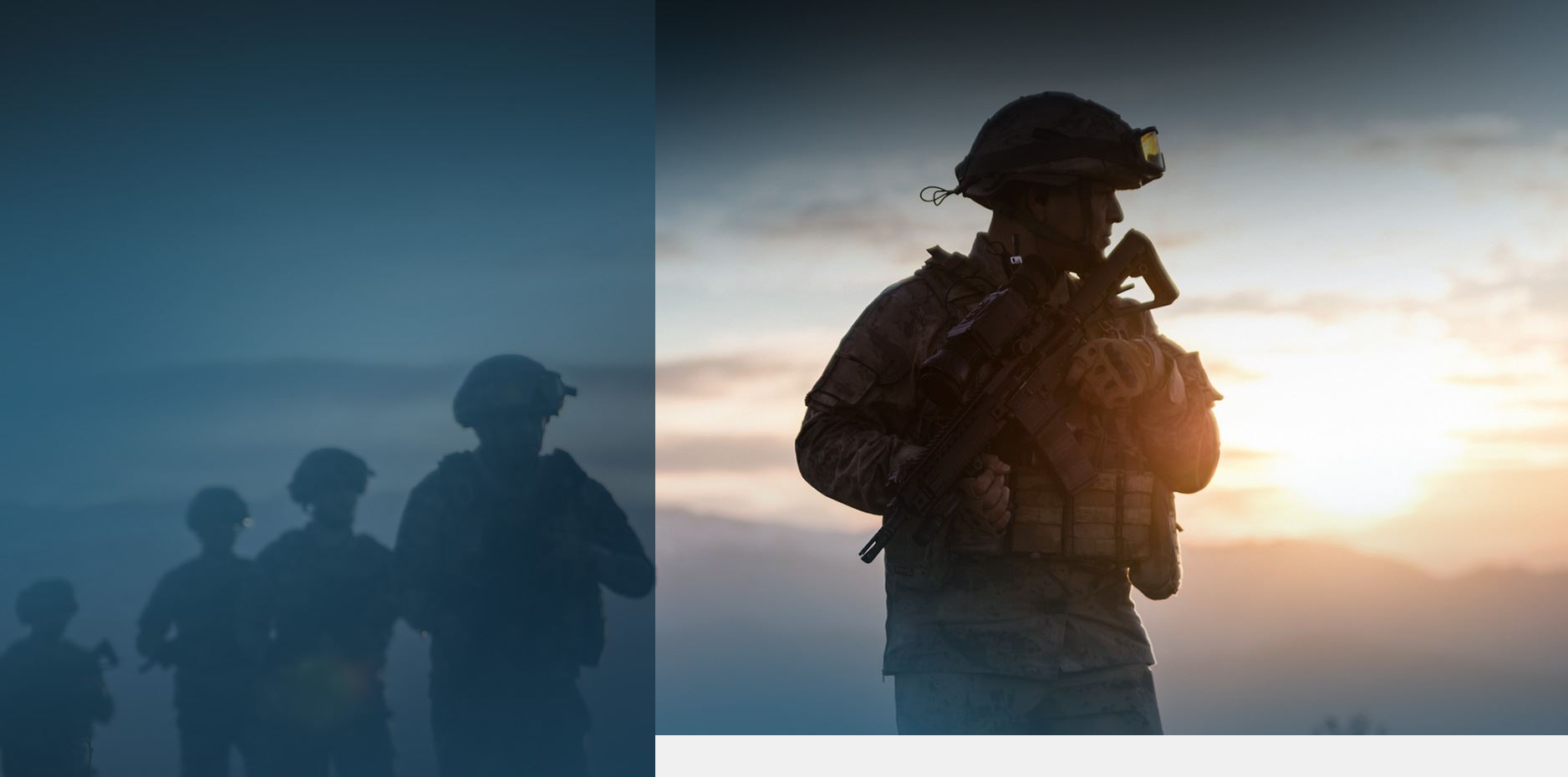 Military Aircraft Crashes Client Focused. Trial Ready. Billions Won.
Military Aircraft Crash Attorneys
Committed to Representing Our Troops and Civilians in Military Aviation Accident Cases
The brave men and women in our Armed Forces depend on high tech aircraft to help protect and defend our country. Servicemen and women risk their lives every day as they operate within complex environments: However, that risk should not include mechanical failures that result from design or manufacturing defects or aircraft maintenance negligence performed by civilian contractors.
Unfortunately, defective products in planes and helicopters too often lead to serious military aircraft crashes that result in death and injuries. Every year, too many members of the U.S. military are killed in a helicopter or military plane crash due to faulty manufacturing, design flaws, or maintenance negligence that could have been prevented.
If you are a civilian or a military service member injured because of a military aircraft crash, we invite you to contact our experienced lawyers at Wisner Baum for a free consultation. You can reach us at (855) 948-5098 or submit an online form.
Wisner Baum Handles Military Aircraft Crashes Across the Globe
The law firm of Wisner Baum handles military aircraft crashes across the United States and in foreign countries where the case involves an American aircraft or parts manufacturer. We will consider and evaluate the case of anyone hurt in a military plane crash or military helicopter crash including:
Members of our Armed Forces against aircraft and parts manufacturers and civilian maintenance facilities.
Civilians killed or injured in military aircraft crashes.
Legal Rights after a Military Plane Crash or Military Helicopter Crash
Servicemen and women injured in military aircraft crashes often feel that they have limited legal options. The law known as the "Feres Doctrine" does not allow those who serve in the Armed Forces or their surviving family members to file a lawsuit against the U.S. Government if the service member is killed or injured in or by a military aircraft crash.
Fortunately, there are important exceptions that allow a service member or their family to seek just compensation if he or she is killed or injured by a defective product used in both civilian and military aircraft, or negligence that is external to the government. For example, a lawsuit may be filed against an aircraft manufacturer or civilian maintenance facility if a military plane crash or helicopter crash is caused by a faulty product or negligent maintenance.
A military aviation lawsuit might also be filed if a crash was caused in part by civilians who were negligent in performing maintenance on military aircraft or components, or if a crash was caused by negligent civilian air traffic controllers.
Legal Rights of Civilians Injured in Military Aircraft Crashes
Civilians killed or injured as a result of military aircraft crashes may sue the military by suing the U.S. government for negligence. While these types of helicopter and plane accidents are rare, there are times when a military aircraft crashes into a home or comes into contact with civil aviation in a devastating way. For example, on July 7, 2015, an F16 fighter jet collided with a Cessna in South Carolina, killing two people aboard the small plane. According to a preliminary report by the National Transportation Safety Board (NTSB), the pilot of the fighter jet was warned by air traffic controllers of the Cessna's presence and ordered to take evasive action prior to the mid-air collision.
Our Military Aviation Accident Cases
June 8, 2022 – An

Osprey V-22 crash

outside of Glamis, California killed five Marines from the "Purple Foxes" of Marine Medium Tiltrotor Squadron 364 (VMM-364) Camp Pendleton. Capt. Nicholas P. Losapio, Capt. John J. Sax, Cpl. Nathan E. Carlson, Cpl. Seth D. Rasmuson and Lance Cpl. Evan A. Strickland all lost their lives in the crash. According to the Marine Corps report, the crash was caused by a "dual hard clutch engagement (HCE) which created a Single Engine and Interconnect Drive System (Single Engine/ICDS) failure; the failure resulted in a catastrophic loss of thrust on the right-hand (RH) proprotor." Wisner Baum represents multiple clients stemming from this crash.

February 27, 2019 – An MH-6M "Little Bird" helicopter originating from Fort Campbell, Kentucky crashed during a training flight, injuring two. Wisner Baum represents both victims of this aviation accident.
July 10, 2017 – A Marine Corps KC-130T plane experienced a catastrophic mechanical failure at cruise altitude and crashed in a soybean field between the cities of Itta Bena and Moorhead. Fifteen Marines and one Navy Corpsman were killed in the crash. Wisner Baum is honored to represent the family members of 10 brave service members who died in this military plane crash.
April 17, 2017 – A Sikorsky UH-60 Black Hawk military helicopter crashed near Leonardtown, Maryland, killing one U.S. Army Soldier and injuring two others. Wisner Baum represents the family of the deceased and both injured victims in cases.
March 16, 2013 – A Kiowa Warrior OH-58D military helicopter crashed outside of Kandahar, Afghanistan, killing one pilot and leaving the other with severe disabilities. An investigation into the accident found that the helicopter's engine control unit (ECU) contained in the EMC-35 FADEC (Full Authority Digital Electronic Control) and its component parts failed. Wisner Baum represented the families of two Army servicemen in a lawsuit alleging the defendants' design and manufacture of the ECU contained in the EMC-35 FADEC was defective and unreasonably dangerous.
August 11, 2011 – An AH-6M "Little Bird" military helicopter crash during a routine training exercise at Ft. Benning, Georgia killed a decorated combat veteran. Wisner Baum filed a wrongful death lawsuit on behalf of the family of Steven Redd alleging the helicopter experienced a failure of its Full Authority Digital Engine Control (FADEC). This case is still in litigation.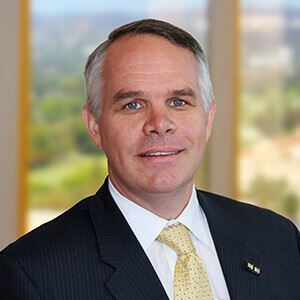 Wisner Baum's lead military aviation attorney, Timothy A. Loranger, is a decorated veteran of the United States Marine Corps who served in Operations Desert Shield and Desert Storm. Tim focused his service as a hydraulic systems specialist on RF-4B, F/A-18, and AC-130 aircraft at the squadron and intermediate maintenance levels.
Tim's experience as a Marine has enhanced his law career, where he focuses on military aircraft crashes, military vehicle accidents, general and commercial aviation crashes, commercial ground transportation crashes and product liability cases.
Some of his other accomplishments include:
Served on the Board of Directors for U.S. VETS, the largest nonprofit provider of services to homeless and at-risk veterans from every military branch who served our country in WWII and every conflict since
Appointed to Board of Governors for Consumer Attorneys Association of Los Angeles (CAALA), the nation's largest local association of plaintiffs' attorneys
Active member of CAALA's Government Relations Committee, the New Lawyers Committee and the Listserve Committee
Active member of Consumer Attorneys of California
Received the Consumer Attorneys Association of Los Angeles Presidential Award in 2007 and 2014 and the Presidential Award of Merit in 2008
Licensed pilot and former military aircraft mechanic
Selected to: The Best Lawyers in America® and Southern California Super Lawyers® – Aviation & Aerospace
Types of Military Aircraft Accidents
Military Helicopter Crashes
Statistics from HeliHub show that in a recent year there were 133 fatal helicopter accidents resulting in 420 deaths. Of that total, 50 crashes and 246 lives were lost in military helicopter crashes, some in war zones and others within areas of the U.S. This number of crashes could conceivably be higher, as helicopter crashes in conflict areas occasionally go unreported, or there simply isn't enough information for a report to be filed.
Many of these helicopter crashes occur as a result of poor maintenance or manufacturing defects. When this is the case, it is possible for men and women in uniform or civilians, or their families, to file a lawsuit if they are hurt or killed in a military helicopter crash. Even if a crash occurs overseas, it is possible to bring the responsible parties into our judicial system if they are subject to U.S. laws. For example, if the helicopter's engine was found to be a contributing factor in a crash and its manufacturer is a U.S. company, it is subject to U.S. jurisdiction, regardless of where the helicopter crash occurred.
Military Plane Crash
Dozens of men and women serving in the military lose their lives every year in plane crashes, many of which could have been prevented. Much like a general aviation crash, a military plane crash can be caused by a wide variety of factors, including pilot error, design or manufacturer defects, negligent maintenance, air traffic controller error, or inclement weather.
While military pilots receive the best possible training, they occasionally have to fly planes that should be deemed too old to be in service, or planes that have defective parts. When these mechanical defects are exposed during a critical phase of flight, even the best pilots in the world are challenged to keep themselves and those traveling with them safe from harm.
Military Aircraft Accident Investigation
Military aircraft crashes that result in death or injury need to be investigated with the utmost care to not only learn the causes and bring closure to those affected, but to ensure that others don't suffer the same fate in similar crashes. In most aviation crashes the National Transportation Safety Board (NTSB) has jurisdiction over the investigation. In military aircraft crashes, however, the investigative arm of each branch of service has jurisdiction and is charged with heading the investigation.
Helicopter and plane crashes leave a trail of clues that need to be analyzed and interpreted in order to get a clear picture of what really went wrong. It is for this reason that it is critical to have an experienced aviation attorney conduct an independent investigation to ensure that important details are not missed or overlooked.
These investigations require a breadth of knowledge in aviation law, mechanical engineering, maintenance, pilot training and meteorology, to name but a few of the disciplines that might have to be violated. The aviation attorneys of Wisner Baum have many years of experience handling over 700 aviation accident cases, including military aircraft crashes. Two of our attorneys are also pilots.
We are available to discuss this case with you at any time. Please contact us by phone at (855) 948-5098 or by filling out our contact form.
Wisner Baum: Military Aviation Law Firm
Companies that willfully put profit over the safety of men and women in the Armed Forces should be held accountable for their misdeeds. By filing a military aircraft accident lawsuit, your action can lead to compensation for your losses and help prevent the responsible companies from continuing to put the lives of other men and women in uniform in needless danger.
If you were injured or have lost a loved one as a result of a military aircraft crash, you should contact an experienced attorney as soon as possible. At Wisner Baum, our Los Angeles team can help you through this difficult time and guide you through the process of filing a military aircraft accident claim. Our lead military aircraft accident attorney, Tim Loranger, and our entire aviation accident team are known for the compassion and diligence they bring to each and every case.
$14 Million Settlement A Major US Plane Crash

Wisner Baum obtained a $14 million settlement for the death of a passenger in a major US plane crash.

$12 Million Settlement Helicopter Crash

Wisner Baum secured a $12 million settlement for a passenger who was injured in a helicopter crash.

$10 Million Settlement A Major Foreign Plane Crash

Wisner Baum obtained a $10 million settlement for the death of a passenger in a major foreign plane crash.

$17.5 Million Settlement A Major US Plane Crash

Wisner Baum obtained a $17.5 million settlement on behalf of a client who was killed in a major U.S. plane crash. Client-Focused Representation
REVIEWS & TESTIMONIALS
We believe our track record speaks for itself. But you don't have to take our word for it. See what our clients have to say about working with us.
"I Can't Imagine a Better Law Firm"

Multiple lawyers recommended Wisner Baum to me and I have been consistently impressed with the quality of their work.

- Best Law Firms Survey

"They Are About Changing the Systems..."

Wisner Baum are not only amazing attorneys but more importantly, they are activists. They are about changing the systems which got us into trouble in the first place. They understand their role in the process of making change.

- Kim Witczak

"Top Legal Minds in the Country"

The Wisner Baum firm has some of the top legal minds in the country; they are driven, determined, trustworthy, ethical and passionate.

- From Best Lawyers® Best Law Firms

"Diligent & Professional Representation"

Thanks to your efforts I was able to recover from a tragic experience and turn my life around for the best.

- W.T.

"Our Best Interest Was Always Number One on Your List"

A special thank you to your Spanish-speaking staff for the extra effort put into this case. The language barrier was never a problem, and we are so very thankful to them. Your name holds much respect in our family.

- G.C. & C.C

"We Have Never Met a More Wonderful Group of People"

It is obvious that the people at Wisner Baum believe in what they do. And that you all really care about your clients.

- The B. Family

"They Worked Very Hard and Kept in Contact, Which Is Very Important to Me"

I appreciate that you care about how I feel and that you take time to use your talents to ensure your every contact with me is warmly professional.

- A.D.B.

"Your Expertise in This Field Gave Me the Utmost Trust and Confidence"

I wanted a fair settlement within an appropriate time frame, and without any public scrutiny. With your hard work and dedication, we were able to achieve those goals.

- T.O.