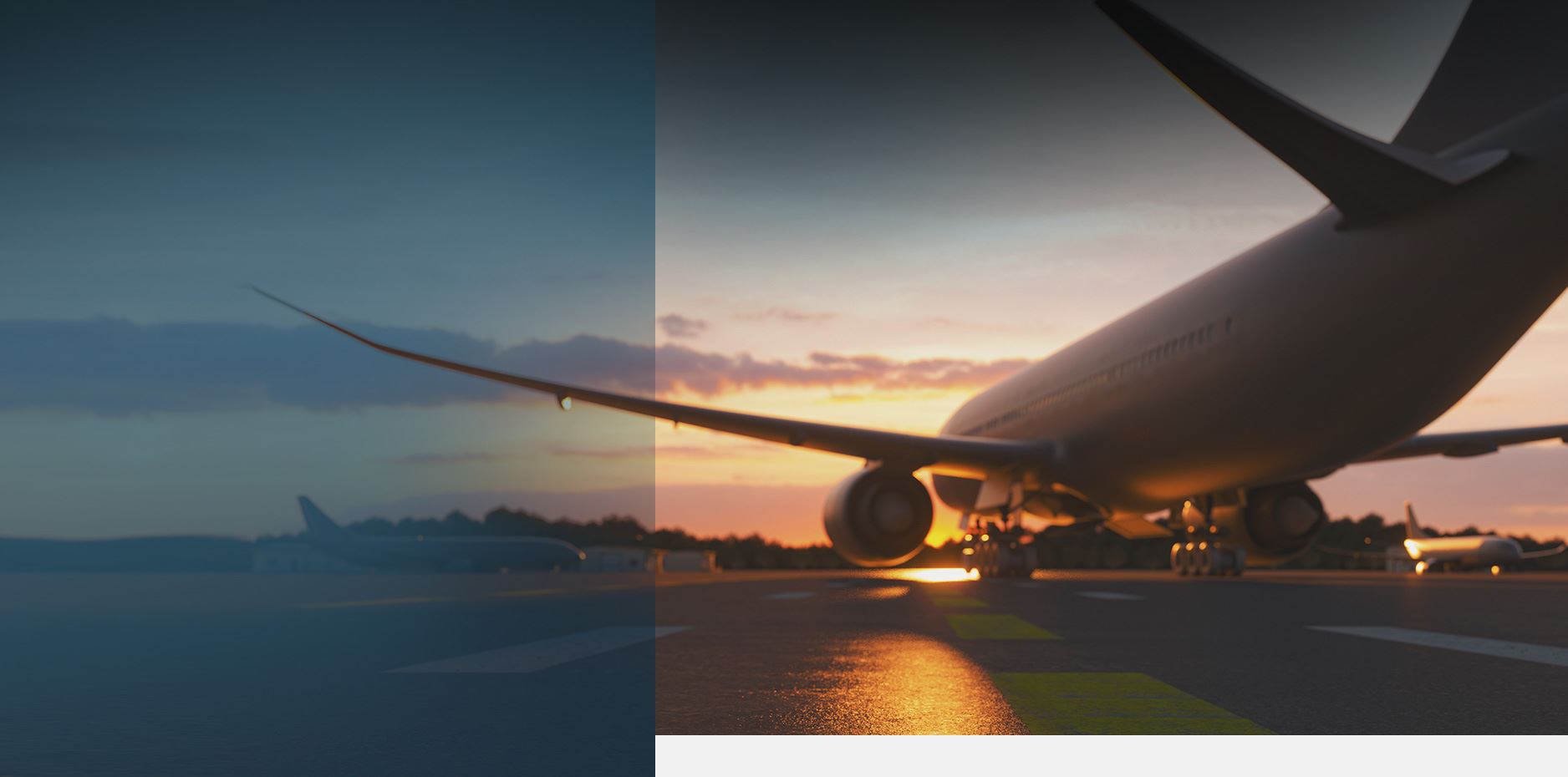 Charter Plane Crash Client Focused. Trial Ready. Billions Won.
Charter Plane Crashes
Representing Accident Victims in All Types of Charter Plane Crash
Charter flights are organized by individuals or a group of individuals who travel together either through a corporation or with a tour company. Litigation can be complex when dealing with a charter organization after an accident. Our attorneys are experienced in pursuing charter plane crash claims and know how to identify responsible parties so that you can receive the compensation you deserve.
At Wisner Baum, we have extensive experience in aviation litigation and provide our clients with effective representation that gets results.
Contact us at (855) 948-5098 to start discussing your charter plane crash with one of our attorneys. Based in Los Angeles, we serve clients throughout California and nationwide.
What Causes Charter Plane Crashes?
A chartered flight often involves a provider that is not subject to the same regulatory scrutiny as commercial carriers, especially with regard to minimum qualifying hours for pilots, training, and maintenance practices. Many of these charter flights operate under the far less strict regulations that govern private pilots and aircraft. That means the process of investigating and finding the true cause of a charter plane crash often involves digging deeply into the records and written policies and practices of multiple private companies.
Since 2000, five times as many fatal private and charter plane crashes have occurred than fatal airline accidents. The number of accidents involving private and chartered aircraft is not only significantly higher than those involving commercial airlines, it also tends to be understated since the FAA does not precisely track data on usage of certain flights. However, investigators have found that the cause of 88 percent of these accidents involve pilot error.
Pilots of charter planes are not regulated by the FAA to the same degree as commercial airline pilots. Corporate and charter aircraft operators are not regularly inspected and do not necessarily have to adhere to the same pilot certification standards required by the airlines. Many pilots of charter aircraft are left to decide how many hours they can work or when it is safe to land. We have found charter plane crashes often involve pilot error related to failure to adhere to necessary safety steps and errors in judgment due to overwork or fatigue.
Corporate negligence is also a possible cause of charter plane crashes. Pilots of chartered planes have to answer to their passengers, as well as the corporate aircraft owners. Despite the obvious danger involved, a corporate entity can pressure a pilot to take on more working hours than is safe or make landings in difficult conditions in order to make a deadline and deliver the passengers to their destination on time. A charter company may attempt to save money by hiring shoddy maintenance facilities or give pilots the bare minimum of fuel needed to get to their destination, leaving little or no room for error. The corporate tendency to place profits over safety can make it difficult for even the best pilots to operate their aircraft in a safe and effective manner.
Call (855) 948-5098 or contact us online.
Charter Plane Crashes Handled by Wisner Baum
Aspen Avjet Charter Plane Crash
On March 29, 2001, an Avjet charter plane crash involving a Gulfstream III business jet occurred at the Aspen-Pitkin County Airport in the Aspen Mountains of Colorado. The charter plane took off late, even though the flight crew was aware that the delay would have them arrive at or near the time that the airport would be closed for landings. Under pressure to get the charter clients to their destination on time, the pilot disregarded the obvious safety risks and attempted to make an illegal landing in the dark despite knowing that several other airplanes had performed missed approaches due to an inability to perform an instrument approach. Unfortunately, the plane missed the runway. The resulting charter plane crash killed all 18 people onboard. The family we represented received a $9.5 million jury award for the tragic death of their daughter *.
Classic Helicopter Corp. Charter Helicopter Crash
On August 2, 2007 during a chartered helicopter flight to visit a logging site in Washington State, failure of the tail blade of a Robinson R44 II helicopter caused the pilot of the aircraft to perform an emergency landing resulting in a low energy impact crash. The post impact fire that ensued killed all four people onboard and ignited a 485 acre forest fire. Our firm sued Robinson Helicopter Company, alleging that a defect in the main rotor drive shaft caused it to fracture and puncture the unreinforced fuel tanks, causing the post-crash fire. Our firm settled this case on the eve of trial for a confidential amount.
Kemper Aviation Charter Plane Crash
On March 13, 2008, three passengers from a local university were on a chartered flight with Kemper Aviation to study migratory birds, when the plane apparently stalled and crashed. According to the NTSB inspection, an inoperative stall warning horn was reported on this plane twice before the crash. The maintenance personnel in charge of the plane claimed that after inspecting the horn after both incidents, it was found to be operative. Upon inspection of the plane by authorities after the crash, it was discovered that the stall warning horn was inoperative at the time of the crash. The pilot was the co-owner of Kemper Aviation incorporated. The charter plane crash killed all three passengers and the pilot. This was the third fatal crash in six months involving Kemper Aviation and all three events involved alleged maintenance negligence.
Contact Us for a Free Initial Consultation
If you or a loved one have been harmed by a charter plane crash, you should be confident that the attorney you retain is effective in litigating aviation cases. Wisner Baum has extensive experience in all types of aviation and charter plane crash litigation, and over the years, we've recovered over half a billion for our injured clients.
Do not wait to begin the investigation and preparation of your case. Contact us online or call (855) 948-5098 today. Our lawyers are equipped to handle both domestic and international cases.
We Help With All Aviation Accident Claims
Wisner Baumis a national law firm based in Los Angeles, California and can assist you with accidents that involve any of the following:
Whether a plane is commercially or privately owned, the results of an accident are almost always catastrophic. Accidents involving charter planes are common and can involve complex litigation. We firmly believe that passengers and crew aboard charter planes deserve the same safety standards that those aboard commercial airline flights enjoy. We will work tirelessly to discover the true causes of a charter plane crash and hold all negligent parties responsible.
$14 Million Settlement A Major US Plane Crash

Wisner Baum obtained a $14 million settlement for the death of a passenger in a major US plane crash.

$12 Million Settlement Helicopter Crash

Wisner Baum secured a $12 million settlement for a passenger who was injured in a helicopter crash.

$10 Million Settlement A Major Foreign Plane Crash

Wisner Baum obtained a $10 million settlement for the death of a passenger in a major foreign plane crash.

$17.5 Million Settlement A Major US Plane Crash

Wisner Baum obtained a $17.5 million settlement on behalf of a client who was killed in a major U.S. plane crash. Client-Focused Representation
REVIEWS & TESTIMONIALS
We believe our track record speaks for itself. But you don't have to take our word for it. See what our clients have to say about working with us.
"I Can't Imagine a Better Law Firm"

Multiple lawyers recommended Wisner Baum to me and I have been consistently impressed with the quality of their work.

- Best Law Firms Survey

"They Are About Changing the Systems..."

Wisner Baum are not only amazing attorneys but more importantly, they are activists. They are about changing the systems which got us into trouble in the first place. They understand their role in the process of making change.

- Kim Witczak

"Top Legal Minds in the Country"

The Wisner Baum firm has some of the top legal minds in the country; they are driven, determined, trustworthy, ethical and passionate.

- From Best Lawyers® Best Law Firms

"Diligent & Professional Representation"

Thanks to your efforts I was able to recover from a tragic experience and turn my life around for the best.

- W.T.

"Our Best Interest Was Always Number One on Your List"

A special thank you to your Spanish-speaking staff for the extra effort put into this case. The language barrier was never a problem, and we are so very thankful to them. Your name holds much respect in our family.

- G.C. & C.C

"We Have Never Met a More Wonderful Group of People"

It is obvious that the people at Wisner Baum believe in what they do. And that you all really care about your clients.

- The B. Family

"They Worked Very Hard and Kept in Contact, Which Is Very Important to Me"

I appreciate that you care about how I feel and that you take time to use your talents to ensure your every contact with me is warmly professional.

- A.D.B.

"Your Expertise in This Field Gave Me the Utmost Trust and Confidence"

I wanted a fair settlement within an appropriate time frame, and without any public scrutiny. With your hard work and dedication, we were able to achieve those goals.

- T.O.