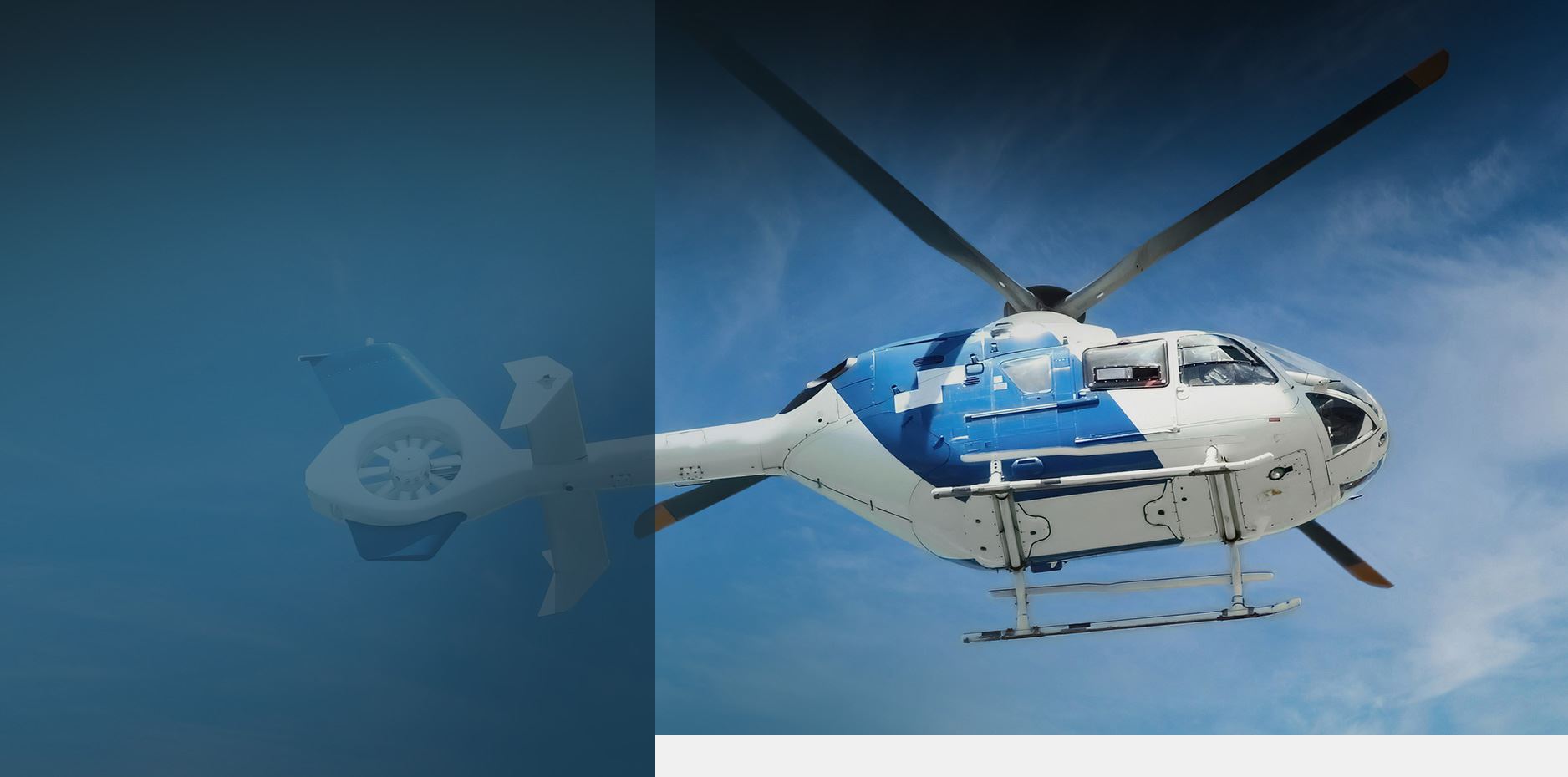 Sightseeing Helicopter and Plane Tour Crash Client Focused. Trial Ready. Billions Won.
Sightseeing Helicopter and Plane Tour Crashes
The Grand Canyon, Statue of Liberty and beautiful seascapes and mountains of Hawaii and California are just a few of the many United States destinations that attract tourists from across the nation and around the world. Many of these popular travel destinations offer tourists the opportunity to take a helicopter or plane tour. Unfortunately, the majority of these sightseeing helicopter tours are owned or operated by small aviation companies that may use less stringent safety procedures than larger air passenger operations. In addition, some pilots take dangerous risks in order to give paying passengers more of a thrill, often leading to deadly crashes.
Sightseeing charter companies, helicopters and planes should enforce the same industry standards as commercial airlines — unfortunately, this is not always the case. As a result, the privately owned and chartered aircraft used in sightseeing experiences are often more susceptible to crashes.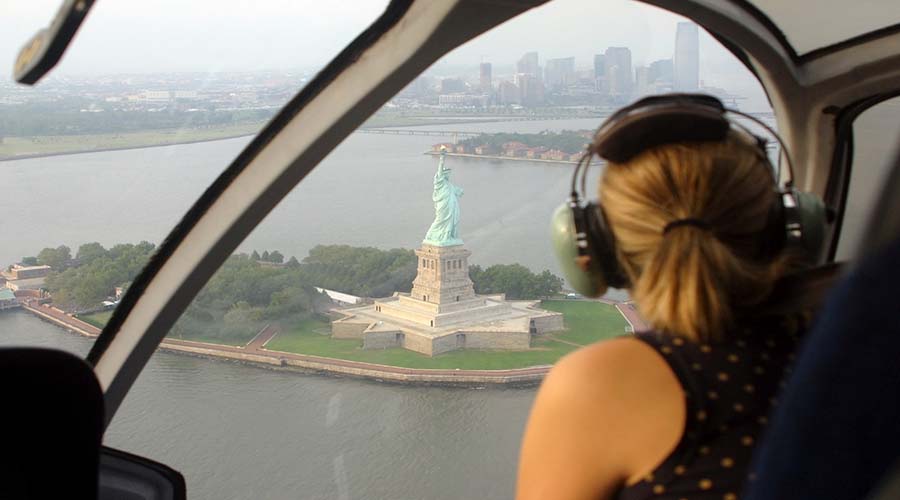 We Are Industry Leaders in the Field of Aviation Accidents
Wisner Baum is a recognized leader in complex litigation involving plane accidents, helicopter crashes and other air disasters in the U.S. and worldwide.
Utilizing the extensive experience of our attorneys as well as the skill of accident investigators, industry professionals and experts, Wisner Baum will carefully analyze the many critical issues that could have lead to the airplane or helicopter tour crash in question, including:
Heavy fog or other weather
Other factors
We Handle All Types of Helicopter Tour Crash and Tour Plane Crash Claims
Our law firm has handled personal injury and wrongful death lawsuits on behalf of crash victims and their families following virtually every type of aviation accident, from accidents involving major commercial airline jets to non-commercial accidents, air medical accidents, charter plane accidents, private airplane crashes and helicopter crashes (commercial, military and private).
We have represented victims in helicopter tour crash cases with general negligence and product liability claims against various defendants, including manufacturers such as Aerospatiale, Bell Helicopter Textron, Hughes Helicopters, McDonnell Douglas, Messerschmitt-Bolkow Blohm, Robinson Helicopters, and Sikorsky.
If a helicopter tour crash has had a serious impact on your family, call (855) 948-5098. We are available to handle any sightseeing helicopter tour crash or plane tour crash that occurs in popular U.S. destinations such as Hawaii, New York City, Las Vegas, Catalina, and the Grand Canyon, among others.
In some cases, we also handle air tour crashes occurring outside of the United States. We have the experience and global presence to handle accidents occurring in popular destinations around the world if the tour has a sufficient connection to the United States.
Causes of a Tour Plane Crash or Helicopter Tour Crash
Our firm has handled multiple plane and helicopter tour crash incidents that occurred during sudden weather shifts. There are a number of reasons that helicopters and tour planes crash during inclement weather. The most common problem is related to pilot error. Unlike large commercial aircraft, pilots of small tour planes are allowed to fly with significantly less experience and far less oversight, all the while not having access to many of the technological fail-safe technology that larger planes have.
While a large plane has instruments that show current weather, even as it changes, and can accommodate even severe weather patterns, commercial airlines are constantly being updated on adverse weather from their dispatchers and their own instruments. For a sightseeing tour plane or helicopter, circumstances are much different. Weather in popular sightseeing destinations, like Hawaii, can change with little or no warning. If a pilot has little experience dealing with severe weather conditions, the results can be deadly.
Another challenge that tour plane and helicopter pilots face is visual flight rules or VFR. These planes and helicopters are often required to fly low or in crowded airspace, such as over popular cities like New York or Las Vegas. While operating under visual flight rules the pilot is responsible for maintaining separation from other aircraft even if he or she does not know the schedules, flight paths or altitudes of other aircraft operating in the area, and there is typically only one pilot operating the flight, and carrying the full responsibility of maintaining control over the aircraft, seeing and avoiding conflicting traffic, all the while acting as a tour guide. In some cases, the workload is simply too much for the pilot.
This challenge can be exemplified by one of our past helicopter tour crash cases. On September 23, 2005, a helicopter pilot performing a sightseeing flight in Hawaii claimed he saw another helicopter heading for his aircraft. The passenger and other pilots in the area dispute this account. The pilot then flew into a storm and subsequently lost control of the aircraft. Two of the passengers drowned, one died of a heart attack from nearly drowning and two others were injured. After this accident, the NTSB criticized the FAA for its lack of oversight or safety measures like floatation devices in Hawaiian tour flights, especially with inexperienced pilots. In this case, the pilot involved in the helicopter tour crash had only been flying in Hawaii for two months before the accident, and thus had little experience with Hawaii's tricky weather.
Contact Wisner Baum by calling (855) 948-5098 today.
Dangers of a Sightseeing Plane or Helicopter Tour Crash
Airplanes and helicopters are often used as sightseeing vehicles because they can fly at altitudes that offer a unique view of water or terrain. However, many of the most scenic areas to fly over in a small plane or helicopter, can also be the most dangerous. Traveling over Hawaiian mountain ranges, volcanoes or snow covered regions can be a thrilling experience, but these beautiful landscapes can be tricky to navigate and are often subjected to sudden changes in wind and weather, which can make it difficult for pilots to maintain control over the plane or helicopter.
Adding to the difficulty of navigating these areas, is the fact that many of the aircraft used in sightseeing tours are older aircraft owned and operated by small businesses that may not properly maintain or operate them. All too often these tours turn tragic when a manufacturing defect, maintenance failure or pilot error causes a sightseeing plane or helicopter tour crash that injures or kills passengers. At Wisner Baum, our lawyers have handled a wide range of aviation accident cases, many of which stemmed from a sightseeing plane or helicopter tour crash.
$14 Million Settlement A Major US Plane Crash

Wisner Baum obtained a $14 million settlement for the death of a passenger in a major US plane crash.

$12 Million Settlement Helicopter Crash

Wisner Baum secured a $12 million settlement for a passenger who was injured in a helicopter crash.

$10 Million Settlement A Major Foreign Plane Crash

Wisner Baum obtained a $10 million settlement for the death of a passenger in a major foreign plane crash.

$17.5 Million Settlement A Major US Plane Crash

Wisner Baum obtained a $17.5 million settlement on behalf of a client who was killed in a major U.S. plane crash. Client-Focused Representation
REVIEWS & TESTIMONIALS
We believe our track record speaks for itself. But you don't have to take our word for it. See what our clients have to say about working with us.
"I Can't Imagine a Better Law Firm"

Multiple lawyers recommended Wisner Baum to me and I have been consistently impressed with the quality of their work.

- Best Law Firms Survey

"They Are About Changing the Systems..."

Wisner Baum are not only amazing attorneys but more importantly, they are activists. They are about changing the systems which got us into trouble in the first place. They understand their role in the process of making change.

- Kim Witczak

"Top Legal Minds in the Country"

The Wisner Baum firm has some of the top legal minds in the country; they are driven, determined, trustworthy, ethical and passionate.

- From Best Lawyers® Best Law Firms

"Diligent & Professional Representation"

Thanks to your efforts I was able to recover from a tragic experience and turn my life around for the best.

- W.T.

"Our Best Interest Was Always Number One on Your List"

A special thank you to your Spanish-speaking staff for the extra effort put into this case. The language barrier was never a problem, and we are so very thankful to them. Your name holds much respect in our family.

- G.C. & C.C

"We Have Never Met a More Wonderful Group of People"

It is obvious that the people at Wisner Baum believe in what they do. And that you all really care about your clients.

- The B. Family

"They Worked Very Hard and Kept in Contact, Which Is Very Important to Me"

I appreciate that you care about how I feel and that you take time to use your talents to ensure your every contact with me is warmly professional.

- A.D.B.

"Your Expertise in This Field Gave Me the Utmost Trust and Confidence"

I wanted a fair settlement within an appropriate time frame, and without any public scrutiny. With your hard work and dedication, we were able to achieve those goals.

- T.O.