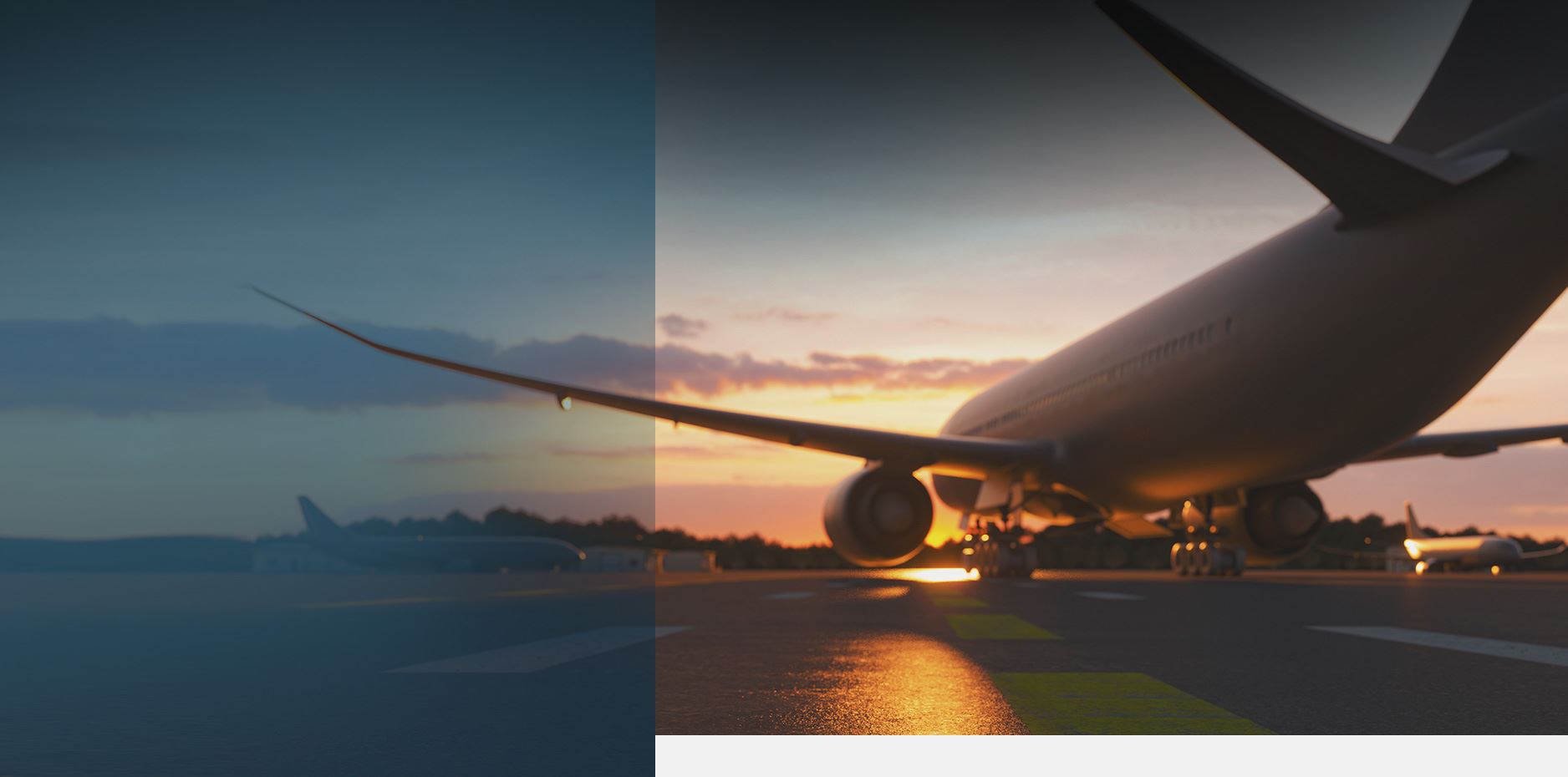 Recent Aviation Crashes Client Focused. Trial Ready. Billions Won.
Recent Aviation Crashes
Oregon Plane Crash Kills Flight Instructor Michele Cavallotti and Student Barrett Bevacqua | October 3, 2023

A small plane carrying a flying instructor, a student pilot, and a third passenger crashed into a house and killed two of the three on board. The fatal crash happened in Newberg, Oregon at approximately 7:00 p.m. local time. The flight instructor, Michele Cavallotti, 22, and student pilot, Barrett Bevacqua, 20, were identified as the deceased victims. The third person on board, Emily Hurd, 20, was airlifted to a trauma center in Portland with serious injuries. Bevacqua and Hurd were participants in the Horizon Air Ascend Pilot Academy, which trains student pilots to earn their commercial pilot licenses. No one in the residence was harmed in the fatal crash. The National Transportation Safety Board (NTSB) will head the investigation.

Plane Lost Power Before Crash That Killed Former NFL TE Russ Francis and Aviation Safety Expert Richard McSpadden | October 1, 2023

Former New England Patriots and San Francisco 49ers tight end Russ Francis was killed in a small plane crash at Lake Placid Airport. Francis was flying with Richard McSpadden, an executive at the Aircraft Owners and Pilots Association (AOPA), who was also killed in the crash. Investigators say the Cessna 177RG plane lost power moments after taking off late in the afternoon. The two aviators communicated a problem with the plane at approximately 1,000 feet. Moments later, the aircraft went down in a wooded area adjacent to Lake Placid Airport. The National Transportation Safety Board (NTSB) is investigating the crash.

Kentucky Plane Crash Kills Pilot and Student | September 27, 2023

A flight instructor and student were killed on Wednesday night in a small plane crash in Western Kentucky. According to local authorities, the single-engine Piper PA-28 plane crashed in a wooded area near Whitesville, about 95 miles southwest of Louisville. The aircraft was reported missing at around 11:00 p.m. local time amid severe thunderstorms. While investigators have not commented on the cause, weather was likely a factor, according to multiple news reports. An investigation is ongoing.
Plane Crash at Van Nuys Airport Kills Two Men | August 2, 2023
A single-engine airplane crashed at Van Nuys Airport in Los Angeles, California on Wednesday morning, claiming the lives of both men aboard. Local media outlets report that the plane appeared to be involved in a training flight, carrying an instructor and a student.
Authorities say the pilot reported a loss of power just moments before the crash but declined assistance from firefighters, stating that they were "landing right now." Emergency responders said the incident was a "very high impact" crash with the aircraft immediately erupting in flames.
According to data from FlightAware, the plane was observed performing touch-and-go circuits near the east end of Van Nuys Airport prior to the fatal crash. However, during its third takeoff, the aircraft made an unusually sharp left-hand turn after lifting off and failed to gain altitude. Flight records show that the aircraft completed eight flights two days before the crash, including two roundtrips to and from Camarillo, California.
The plane was a 2015 Czech Sport Aircraft Sport Cruiser. The Federal Aviation Administration (FAA) and the National Transportation Safety Board (NTSB) will conduct a comprehensive investigation into the cause of this crash. While the FAA will assist in the inquiry, the NTSB will take charge and provide updates as the investigation progresses.
Upland, California Plane Crash Kills Three| July 30, 2023
Three people were killed on Sunday when a single-engine Beechcraft P35 plane crashed into a hangar at Cable Airport in Upland, California, and burst into flames. Authorities say the small plane with a pilot and two passengers crashed during takeoff at approximately 6:30 a.m. local time. The three victims were pronounced dead at the scene by emergency responders. Investigators from the National Transportation Safety Board (NTSB) will conduct an inquiry into the cause of the crash in Upland.
Adina Azarian and Two-Year-Old Daughter Among Victims of Tragic Plane Crash in Virginia | June 4, 2023
Four people died after an unresponsive pilot flew a Cessna Citation aircraft over Washington, D.C., and crashed in a wooded area near Waynesboro, Virginia. The fatal crash occurred after the private plane entered restricted airspace around the nation's capital, prompting the military to scramble fighter jets to intercept the aircraft. Officials said that the pilot and three passengers were killed and that the plane was "destroyed" in the crash. Investigators have indicated that they will be looking into the possibility of hypoxia as a possible explanation for why the pilot and passengers were unresponsive to attempts by air traffic controllers to contact the plane. Hypoxia is a shortage of oxygen in the blood.
The deceased have been identified as pilot Jeff Hefner, Adina Azarian, her two-year-old daughter, Aria Azarian, and the family's nanny, Evadnie Smith. Azarian is the daughter of Barbara and John Rumpel, who are prominent political donors in Florida.
Small Plane Crash at Palm Beach County Park Airport Kills Flight Instructor Stanley Sands and Student Pilot Ana Matias| May 26, 2023
A veteran flight instructor and his student died in a Cessna plane crash in Palm Beach, Florida. Witnesses say the Cessna 172 plane was taking off from runway 4 at Palm Beach County Park Airport when it rotated as it began to climb. After descending and climbing, the small plane rolled to the right until it was in a 90-degree right bank. The plane continued to descend until it hit the ground. Authorities identified the deceased as Stanley Sands, a 76-year-old flight instructor from Lake Worth Beach, and his student pilot 20-year-old Ana Matias of Lantana.
In its preliminary report on the crash, the National Transportation Safety Board indicated that a component of the control system for the Cessna 172 showed signs of corrosion and tension overload when investigators examined the wreckage.
CW3 Christopher Eramo, CW2 Kyle McKenna, and WO1 Stewart Wayment Killed in Army Helicopter Crash in Alaska | April 27, 2023
Two Army helicopters collided outside of Healy, Alaska, killing three soldiers. The Army identified the deceased as CW3 Christopher Eramo, CW2 Kyle McKenna, and WO1 Stewart Wayment. A fourth soldier survived the helo crash and was transported to an Alaska hospital. "If the investigation reveals that a malfunctioning component of either aircraft contributed to the cause of this tragedy, there could be a product liability case against the aircraft and manufacturer of that part," says Wisner Baum helicopter crash lawyer, Timothy A. Loranger. An investigation into the cause of the crash is expected to take a year or more.
Nine Killed After Two Black Hawk Helicopters Crash in Kentucky| March 29, 2023
Two HH-60 Black Hawk helicopters with the 101st Airborne Division crashed during a routine training exercise in Kentucky, killing nine U.S. service members. The helicopters went down in an open field near a residential neighborhood at approximately 10 p.m. local time. There were no survivors. U.S. Army officials indicated the helicopters were medical evacuation aircraft. News outlets have reported that the crash happened while the two choppers were flying and not during a medical evacuation drill. A military investigative team from Fort Rucker, Alabama will lead the inquiry into the cause of the crash. This marks the second fatal Black Hawk crash in two months. In February, a Black Hawk crash in Alabama killed two Tennessee National Guardsmen.
Dana Hyde, Former White House Official, Dies From Injuries After Private Jet Turbulence| March 3, 2023
Dana Hyde, a former White House official and prominent attorney, was fatally injured when a private jet encountered severe turbulence. The Bombardier BD-100-1A10 plane convulsed violently, according to Hyde's husband, who was traveling with Hyde and her son when the jet sustained stability issues. The plane made an emergency landing and an ambulance transported Hyde to a Connecticut hospital, where she later succumbed to her injuries. Officials from the NTSB are "now looking at a reported trim issue that occurred prior to the in-flight upset." Last year, the FAA issued an Airworthiness Directive for the same Bombardier plane after trim problems had been reported. NTSB is leading the investigation into the cause of the incident.
Nevada Air Ambulance Crash Kills Five | February 24, 2023
Five people were killed when a Care Flight air ambulance plane crashed near Stagecoach, Nevada. The deceased victims were identified as pilot Scott Walton, flight paramedic Ryan Watson, flight nurse Ed Pricola, patient Mark "Bear" Rand, and his wife, Terri Rand. The Pilatus PC-12 plane was at an altitude of 19,000 feet when it began to fall from the sky at approximately 9:45 p.m. PST. Authorities believe the air ambulance "broke up in flight" at approximately 11,000 feet and crashed shortly thereafter. An investigation is underway.
CWO3 Daniel Wadham and CWO3 Danny Randolph Killed in Alabama Black Hawk Helicopter Crash | February 16, 2023
Two experienced Tennessee National Guard pilots were killed when their Black Hawk helicopter crashed along Alabama Highway 53 in the unincorporated community of Harvest. Authorities identified the deceased as Chief Warrant Officer 3 Daniel Wadham of Joelton, Tennessee, and Chief Warrant Officer 3 Danny Randolph of Murfreesboro, Tennessee. Investigators say the UH-60 military helicopter crashed during a training exercise, falling from the sky and catching fire after impact.
Military accident attorney Timothy A. Loranger told WAFF 48 Alabama that investigators will look into every possibility to determine the cause of this tragedy. "Their goal is to make sure they find out whether this was a mechanical failure within the aircraft or a combination of causes," Loranger said. "That could include looking at how the aircraft was piloted, looking at training, looking at all kinds of issues surrounding the safe operation of a helicopter."
"Families prepare themselves for something like this to happen when their loved one goes off to Afghanistan and Iraq and deployed off to the world protecting their country," Loranger added. "When they're home, they expect them to be safe. It's really hard to wrap their mind around this."
Dozens Injured After Hawaiian Airlines Flight HA35 Experiences Severe Turbulence | December 18, 2022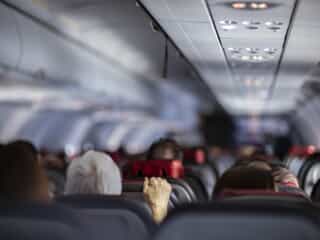 Thirty-six people aboard Hawaiian Airlines Flight HA35 sustained injuries when the flight experienced severe turbulence during its descent into Honolulu, Hawaii. According to media reports, there was a weather advisory for thunderstorms that included Oahu and areas in the HA35 flight path. The flight, which originated from Phoenix, Arizona with 278 passengers and 10 crew members, landed safely at Daniel K. Inouye International Airport in Honolulu. Paramedics transported 20 people to area hospitals, including 11 people who were listed in serious condition. Three flight attendants were among the injured. The NTSB is investigating the incident.
Six Killed in Dallas Air Show Plane Crash | November 12, 2022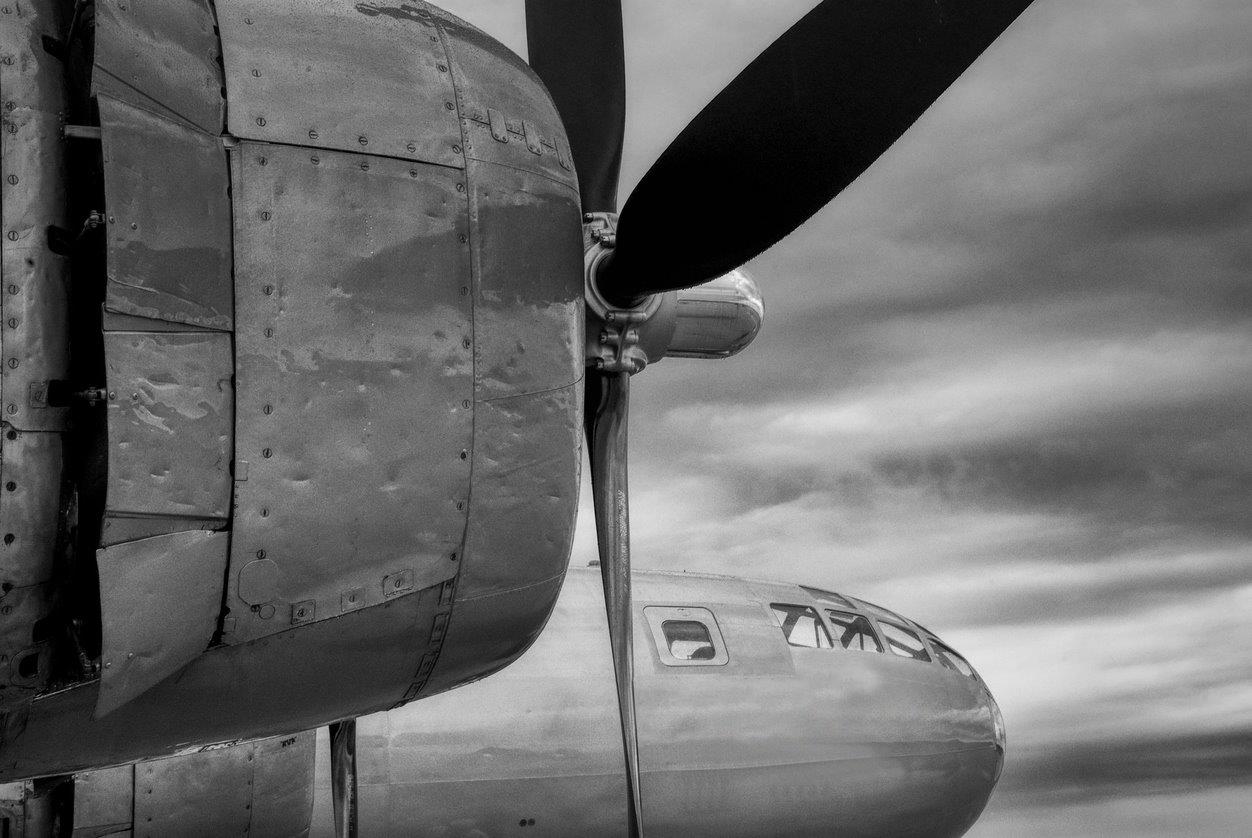 Two World War II-era planes collided midair and crashed during the Wings Over Dallas air show. There were no survivors. Officials identified the Dallas plane crash victims as Terry Barker, Craig Hutain, Kevin Michels, Dan Ragan, Leonard Root, and Curtis Rowe. Together, the aviators had more than 100 years of combined flying experience. Officials from the NTSB are investigating the cause of the fatal crash.
Plane Crash Near North Perry Airport in Pembroke Pines, Florida Kills Student Pilot Jordan Hall and Flight Instructor Antony Yen | October 17, 2022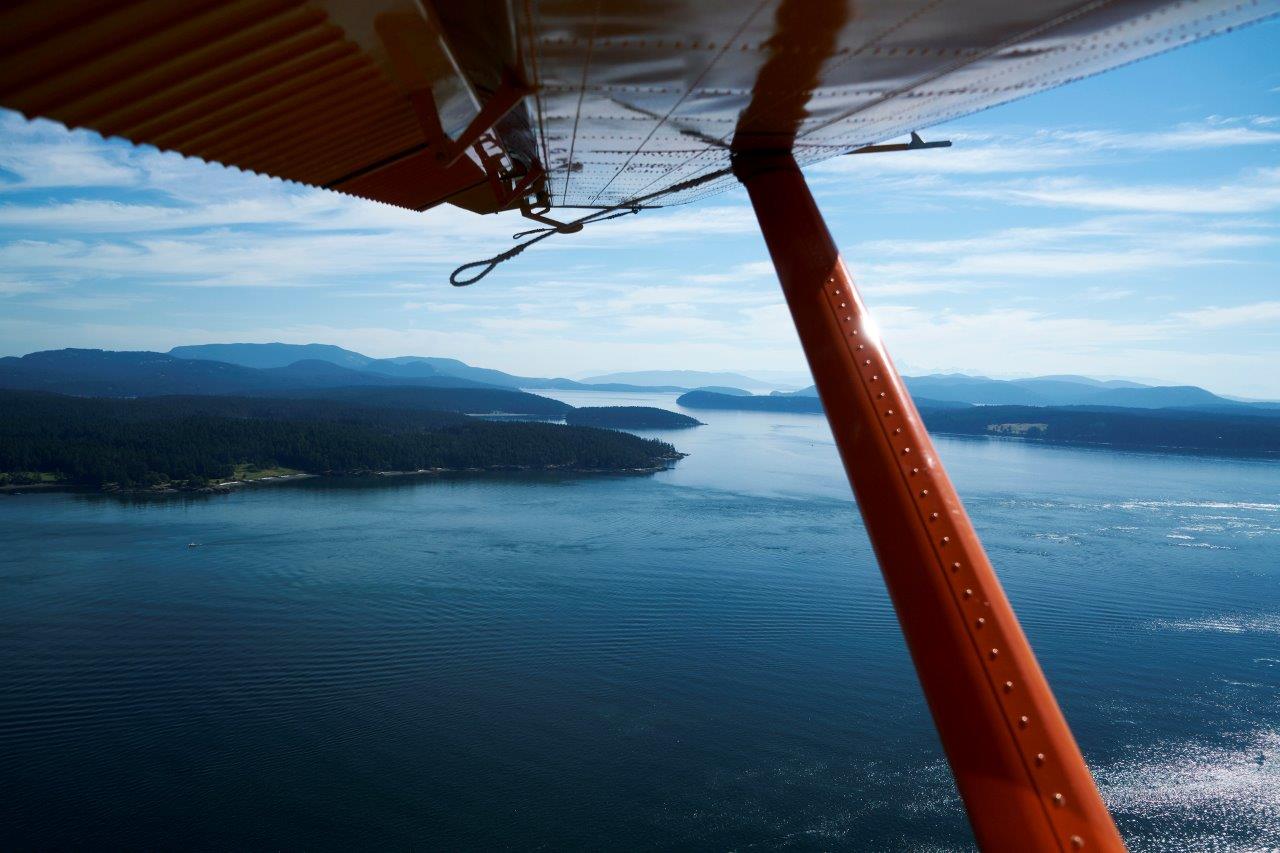 A single-engine Aero Adventure Aventura II plane crashed with two people on board near North Perry Airport in Pembroke Pines, Florida, killing 32-year-old student pilot Jordan Hall and 34-year-old flight instructor Antony Rolland Yen. Authorities say experimental aircraft went down at approximately 11:45 a.m. in a residential neighborhood of Miramar just south of the airport. No one on the ground was injured. Early reports indicate the plane may have been leaking fuel before it went down. An investigation is underway.
Puget Sound Plane Crash Kills 10, Including Sister of Actress Megan Hilty | September 4, 2022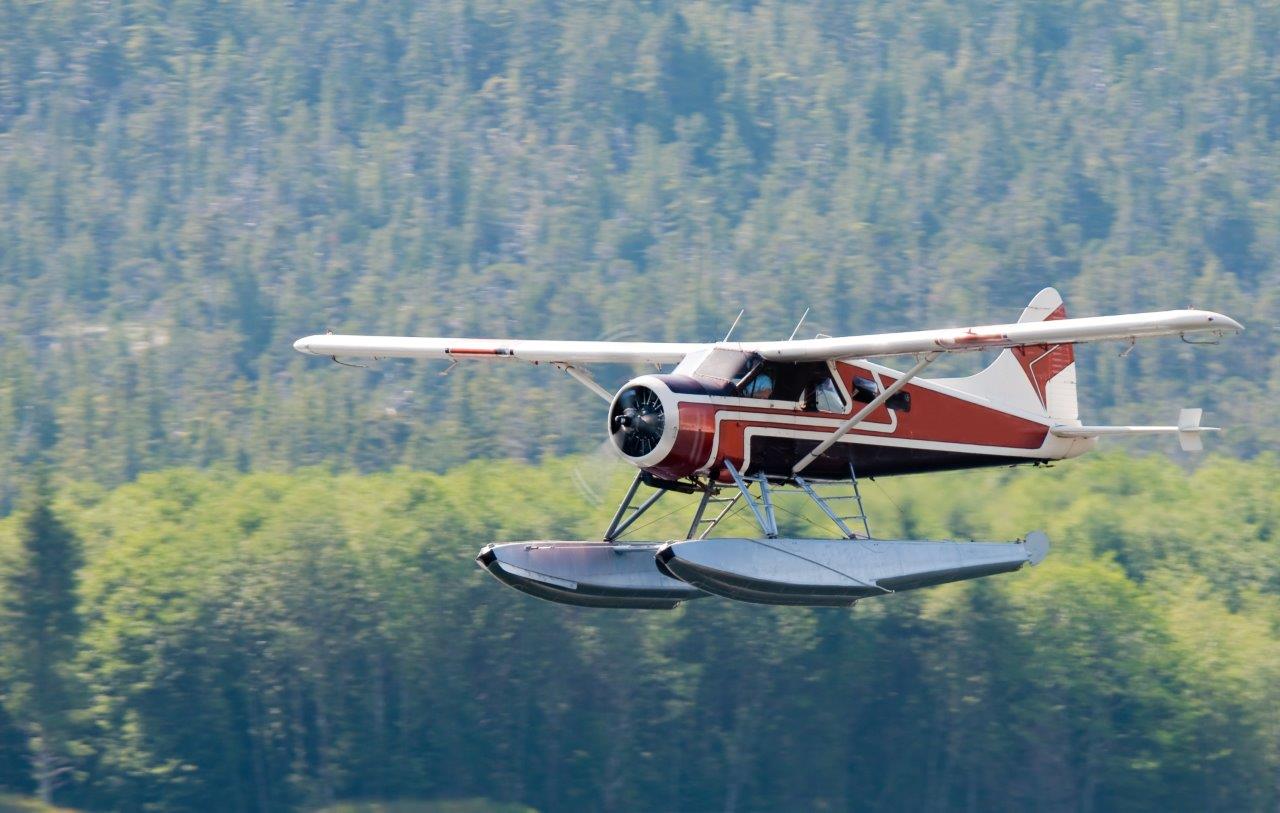 A De Havilland DHC-3 floatplane crash in Puget Sound, Washington killed 10 people. Authorities say the commercial aircraft was transporting passengers from Friday Harbor to Renton Municipal Airport when it entered a nosedive roughly 18 minutes into the flight and crashed off the coast of Whidbey Island. The pilot did not issue distress call before the plane left radar. The NTSB is investigating the cause of the fatal crash near Seattle.
Cessna Plane Crash Near Boulder, Colorado Kills Four | July 17, 2022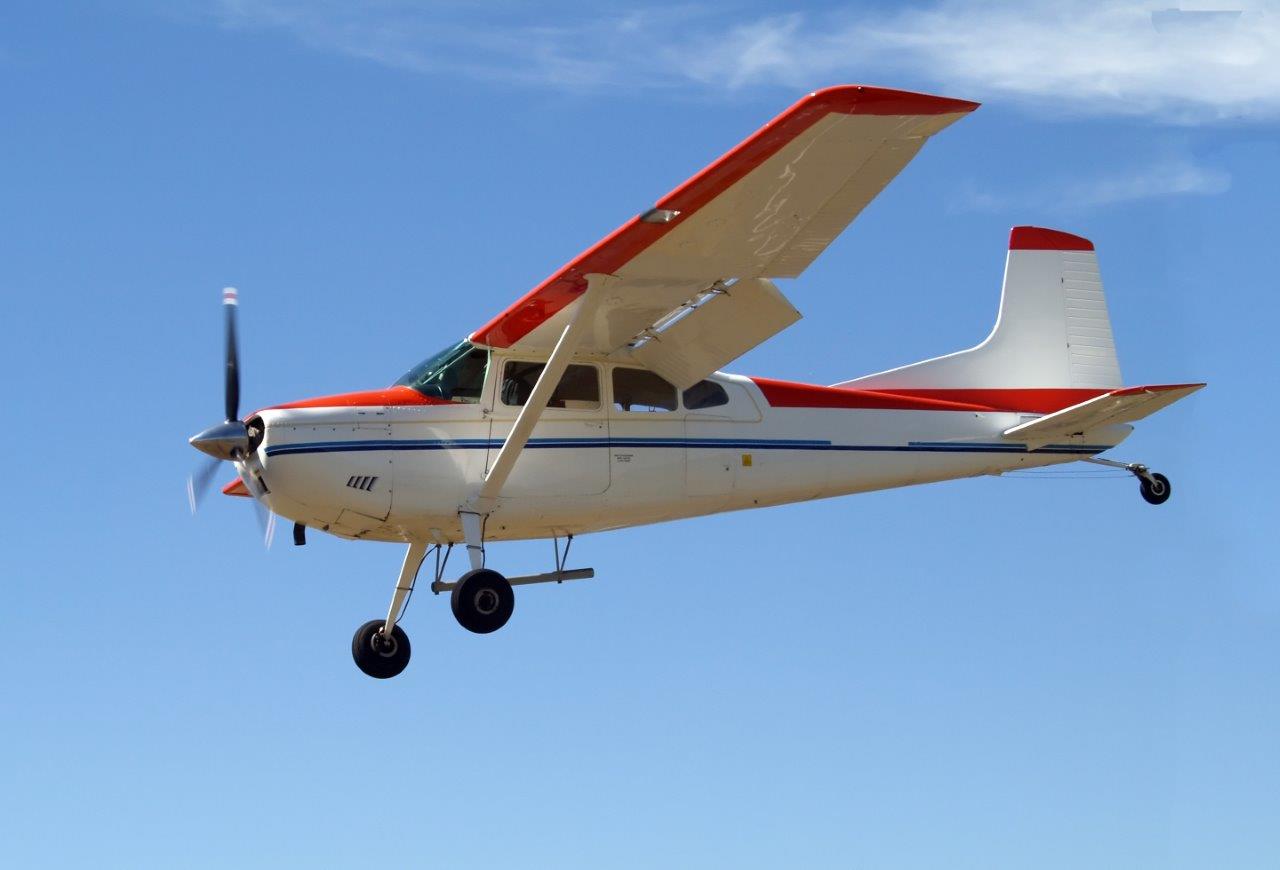 A Cessna 336 twin-engine plane operated by Bluebird Aviation went down outside of Boulder, Colorado. The pilot and the three victims departed from Rocky Mountain Metropolitan Airport on a sightseeing trip to the mountains around Boulder, Colorado. Killed in the crash was the pilot, who was not immediately identified by authorities, 48-year-old Sandra Kirby of Louisiana, and her two children, 17-year-old Ian Kirby, and 13-year-old Amanda Kirby. The cause of the Colorado crash is under investigation.
Four Killed in New Mexico Helicopter Crash| July 16, 2022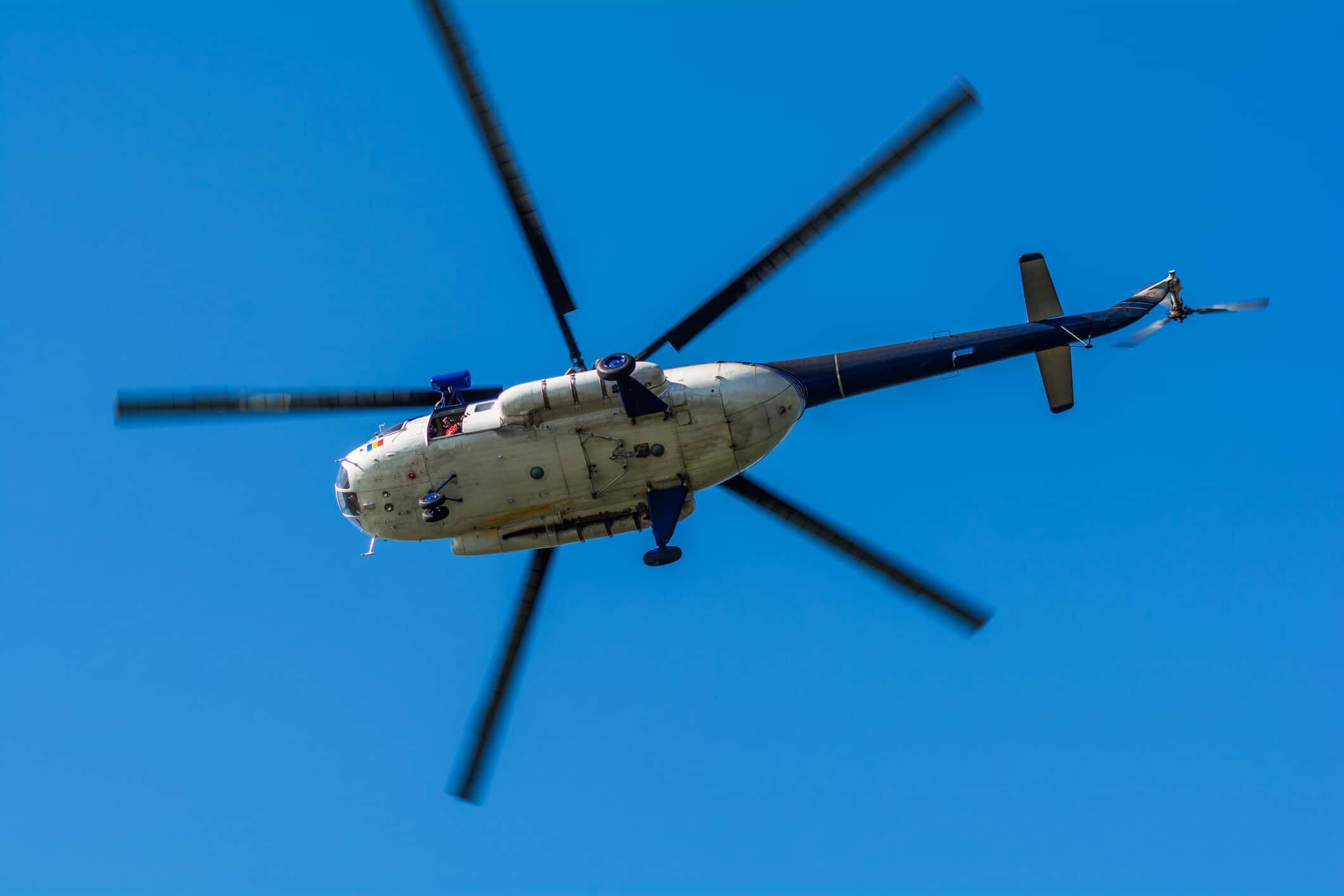 A Bernalillo County Sheriff's Office (BCSO) helicopter crash in Las Vegas, New Mexico, killed three BCSO employees and one Bernalillo County Fire Department employee. Authorities identified the BCSO victims as Undersheriff Larry Koren, 55; Lieutenant Fred Beers, 51; and Deputy Michael Levison, 30. The fourth victim, Rescue Specialist Matthew King, 44, worked for Bernalillo County Fire Rescue. Reports indicate that the Bernalillo County Sheriff helicopter, a Bell Helicopters UH-H1 known as "Metro 2," plummeted to the ground at a fast rate, initially impacting the ground upright. The cause of the fatal crash is under investigation.
Son of Former Los Angeles Dodger Steve Sax Among Five Marines Killed in Osprey Crash| June 20, 2022
Capt. John Sax, 33, the son of former Los Angeles Dodgers player Steve Sax, was one of five Marines who perished in a military aviation accident in Southern California. Sax was one of two pilots aboard an MV-22B Osprey when it crashed for unknown reasons outside of Glamis, California. The fatal crash also killed Cpl. Nathan E. Carlson, 21, Capt. Nicholas P. Losapio, 31, Cpl. Seth D. Rasmuson, 21, and Lance Cpl. Evan A. Strickland, 19.
Six Injured in Hawaii Tour Helicopter Crash| June 8, 2022
A Bell 407 tour helicopter crash on the Big Island of Hawaii left six people with injuries. Two of the victims, including a woman in her late teens, were hospitalized in serious condition. Authorities say the tour helicopter operated by Paradise Helicopters went down in a lava field shortly after departing from Kona International Airport. The cause of the crash is under investigation.
Genesee County, New York Medical Helicopter Crash Kills Two | April 26, 2022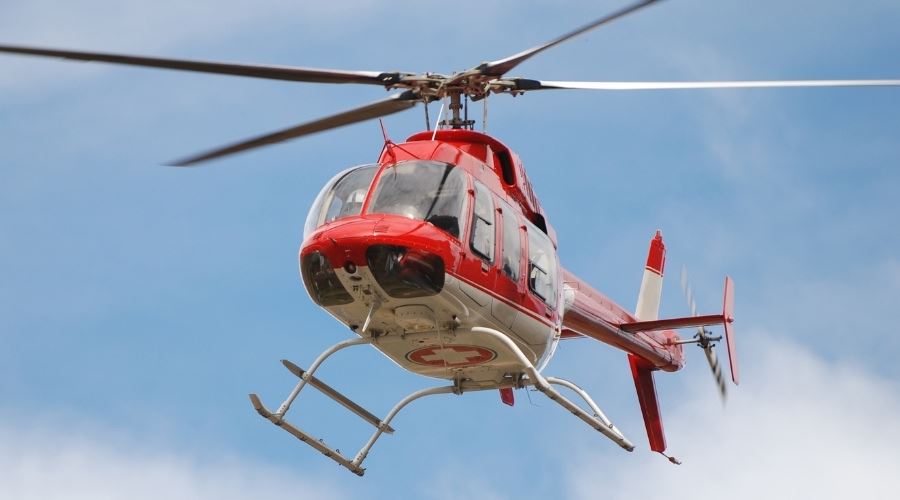 A medical helicopter crash in Genesee County, New York killed two highly experienced pilots. Authorities say the Mercy Flight helicopter went down at around 1:00 p.m. local time in Elba during recurrent training. No patients were aboard the Bell 429 helicopter at the time of the crash. Investigators have indicated that the helicopter's tail boom separated from the aircraft and landed roughly 300 feet from the rest of the helicopter. The crash investigation is ongoing.
Robinson R44 Helicopter Crash in Texas Kills Two | March 25, 2022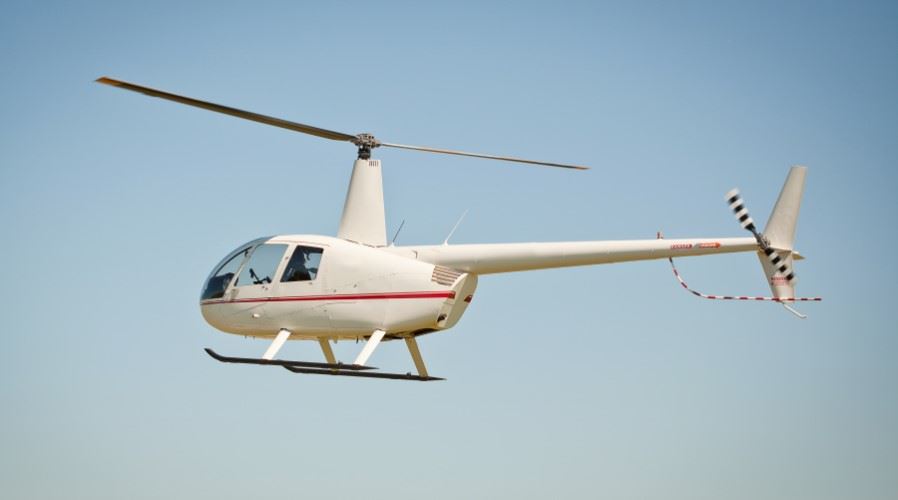 A Robinson R44 helicopter fell from the sky and burst into flames in Rowlett, Texas. The fatal Robinson helicopter crash killed 42-year-old student pilot Ty Wallis and a female flight instructor. According to witnesses, the chopper appeared to go out of control before it plunged to the ground and erupted in flames at around 11:30 a.m. local time. Officials from the National Transportation Safety Board are conducting an investigation.
China Eastern Airlines Flight 5735 Crash in Guangxi | March 21, 2022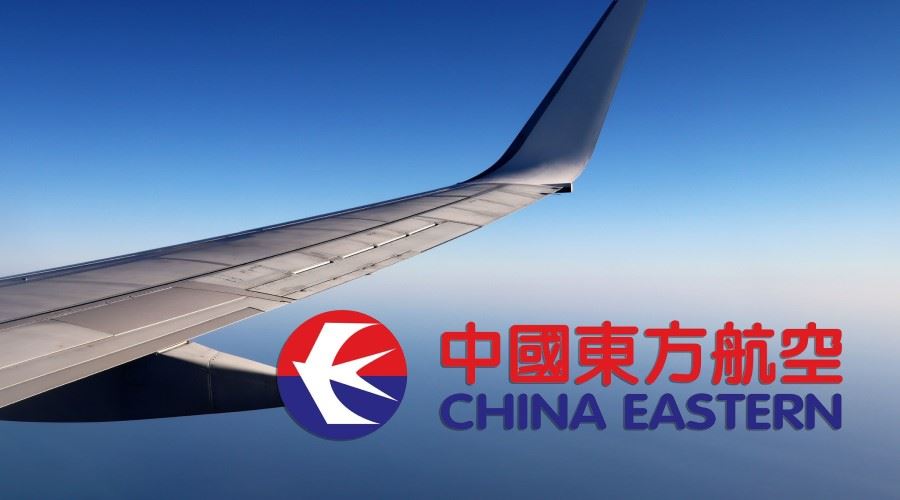 A Boeing 737-800 plane operating as China Eastern Airlines Flight 5735 crashed in a remote part of Teng County, Guangxi with more than 130 people on board. The plane, which was about seven years old, was transporting passengers from Kunming to Guangzhou when something went wrong. The plane started losing altitude at 30,000 feet. Moments later, the aircraft entered a nosedive and plunged to the ground at an almost vertical angle. Authorities say the flight manifest included 123 passengers and 9 crew members.
Northern Australia Robinson Helicopter Crash Kills Outback Wrangler's Chris "Willow" Wilson | February 28, 2022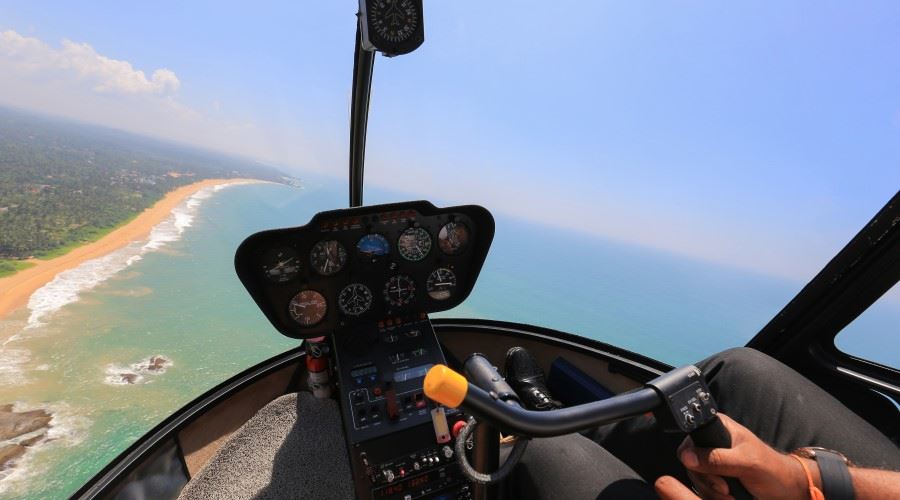 A Robinson R44 helicopter with two people on board crashed in a remote part of Australia's Northern Territory. Sources indicated the R44's engine reportedly failed along the King River in West Arnhem Land. Chris "Willow" Wilson from the National Geographic show Outback Wrangler was tragically killed in the crash. The pilot, a 28-year-old man, survived.
Kauai Helicopter Crash Kills Daniel Maurice, Patrick Rader, Erika Tevez-Valdez, and Matthew Haider | February 22, 2022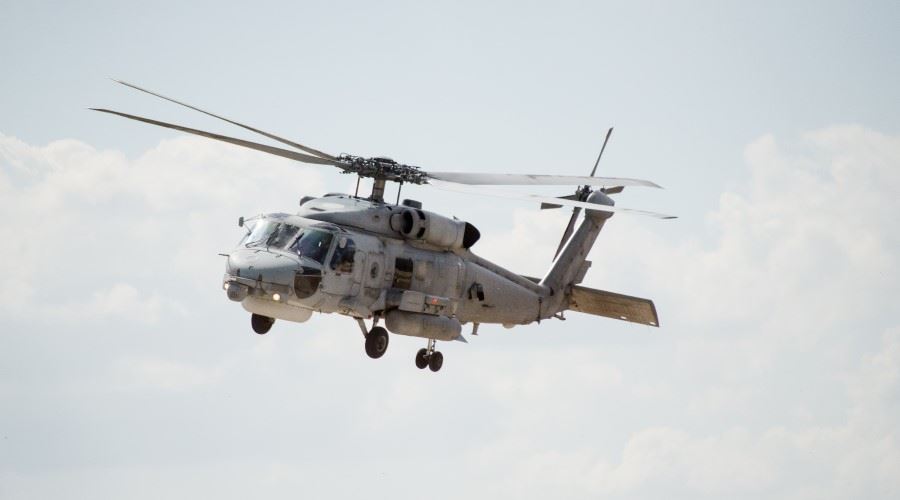 A military-contracted Sikorsky helicopter crashed during a training operation at the Pacific Missile Range Facility on the west side of Kauai, killing four people. The downed helicopter was operated by Croman Corporation, which provides aerial support for PMRF. Authorities from the FAA and the NTSB are investigating the cause of the crash.
Cessna Crash in Iceland Kills Skateboarder Josh Neuman and Three Others | February 3, 2022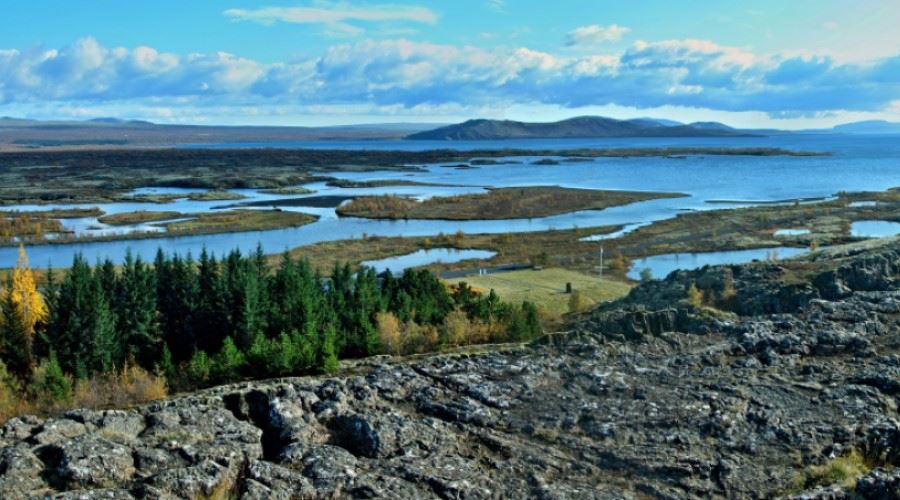 A Cessna 172 plane crash in Iceland killed American skateboarder and YouTube influencer Josh Neuman. The small plane crash also killed Tim Alings, a sponsorship manager at Suspicious Antwerp; Nicola Bellavia, a Belgian skydiver and influencer; and Haraldur Diego, a well-known Icelandic aviator. Authorities are investigating the cause of the fatal crash.
Helicopter Crash in Sevierville, Tennessee Kills Two | December 29, 2021
A Robinson helicopter crash in rural Tennessee killed the pilot and badly injured a passenger. The Robinson R44 helicopter went down just before 3:00 p.m. local time in Sevierville, Tennessee. The helicopter took off from Gatlinburg Pigeon Forge Airport at approximately 2:13 p.m. and was supposed to return to the airport within minutes. Tragically, the chopper never returned.
An eye witness said the R44 was traveling at a high rate of speed before it crashed. "It was incredibly loud, and you know something is wrong when something like that hits the side of a mountain…" Pilot Matt Jones was killed in the crash. Passenger Julie Wagner survived but sustained serious injuries.
Medical Plane Crash Near San Diego, California Kills Four | December 27, 2021
A Learjet 35A operated by Aeromedevac Air Ambulance crash in El Cajon, California, killed four people. No one survived the fatal crash. The victims were identified as Tina Ward and Laurie Gentz, who worked as Aeromedevac flight nurses, and pilots Julian Jorge Bugaj and Douglas James Grande. The air ambulance went down at approximately 7:15 p.m. local time while the aircraft was making its final approach to Gillespie Field Airport northeast of San Diego. Authorities say the aircraft hit a power line before crashing in a residential area near the intersection of Pepper Drive and North 2nd Street. The Learjet exploded on impact.
Visalia, California Plane Crash Kills Four People | December 4, 2021
A Beechcraft Bonanza V35 plane crash in Visalia, California killed four people. There were no survivors. Authorities say the plane, which was bound for Sacramento, crashed immediately after taking off from Visalia Municipal Airport. Weather at the time showed dense fog, though authorities did not speculate whether the conditions were a factor in the crash. The deceased victims were identified as 78-year-old David Chelini, his two daughters, 46-year-old Karen Chelini Baker and 48-year-old Donna Chelini, and his nephew, 58-year-old Steven Chelini.
Plane Crash in Beaver Island, Michigan Kills Four, Severely Injures Young Girl | November 13, 2021
An Island Airways-operated charter plane crashed while taking passengers to Beaver Island, Michigan, killing four people. Pilot William "Bill" Julian and passengers Mike Perdue, Kate Leese, and Adam Kendall were killed in the crash. Mike Perdue's 11-year-old daughter, Laney, was the crash's lone survivor. She was transported to Helen DeVos Children's Hospital in Grand Rapids with broken bones and other injuries.
Plane Crash Near Hampton Township, New Jersey Kills Two | November 11, 2021
Glen de Vries and Thomas P. Fischer lost their lives in a plane crash in Northern New Jersey. De Vries was a well-known software executive and Fischer was the owner and head instructor of Fischer Aviation, his family-owned business. The two men were flying in a Cessna 172S Skyhawk SP bound for Sussex Airport that went missing at approximately 3:00 p.m. local time. Emergency crews located the wreckage roughly an hour later and pronounced both de Vries and Fischer dead at the scene.
Plane Crash in Wilton, California Leaves Four with Injuries | October 14, 2021
Four members of a family sustained injuries when their plane crashed in Wilton, California, which is roughly 20 miles outside of Sacramento. The plane crash happened after 4:00 p.m. near the intersection of Alta Mesa Road and Blake Road. Authorities say the aircraft went down in the front yard of a residence on Alta Mesa Road and immediately burst into flames. Pilot Oren Breedlove, his pregnant wife, and their two young nephews were able to escape the burning wreckage. Breedlove, who sustained the worst injuries, was airlifted to UC Davis Medical Center. All of the victims are expected to make a full recovery.
Plane Crash in Santee, California Kills Pilot and Person On the Ground | October 11, 2021
Two people died when a small plane crashed into a Santee, California neighborhood on approach to Montgomery-Gibbs Executive Airport in Kearny Mesa, California. The twin-engine Cessna C340 crashed at Greencastle Street near the intersection with Jeremy Street at approximately 12:15 p.m. local time. The crash killed the pilot, Dr. Sugata Das, and 30-year veteran UPS driver, Steve Kreuger, who was on the ground at the time.
Cessna Centurion Plane Crash Outside Atlanta, Georgia Kills Four | October 8, 2021
A Cessna P210N Centurion plane crash at DeKalb-Peachtree Airport killed a financial firm CEO and three other people. The fatal crash happened just after the small plane took off at approximately 1:10 p.m. local time. Witnesses told the media that the Cessna only left the ground for a few short seconds before it plummeted to the ground, rolled over, and burst into flames. The deceased victims were identified as 47-year-old pilot Jonathan Rosen, CEO of Entaire Global Companies, Rosen's 14-year-old daughter, Allison, 42-year-old Lauren Harrington, who was Rosen's longtime assistant, and 13-year-old Julia Smith, who went to school with Allison Rosen.
Robinson R66 Helicopter Crash Near Macon, Georgia Kills Three | September 16, 2021
Three people died when a Robinson R66 helicopter crashed at approximately 8:45 p.m. in the Oconee National Forest, roughly 20 miles outside of Macon, Georgia. There were no survivors. The deceased victims were identified as 42-year-old Alister Pereira and 46-year-old Charles Ogilvie, both pilots from the Atlanta area, and 40-year-old Carson McElheney, a Buckhead landscape architect and father of two children.
Cessna Plane Crash in Farmington, Connecticut Kills Four | September 2, 2021
Four people lost their lives when a Cessna private jet crashed into a building in Farmington, Connecticut. The Cessna Citation 560X plane crashed at approximately 9:52 a.m. local time. The plane departed from Robertson Airport in Plainville, Connecticut when witnesses say the plane experienced a technical problem shortly after takeoff. The Cessna plummeted to the ground and crashed into a manufacturing company building. The deceased pilots were identified as 57-year-old Mark Morrow of Danbury, Connecticut and 55-year-old William O'Leary, of Bristol, Connecticut. The crash also killed 32-year-old William Shrauner and his wife, 33-year-old Courtney Haviland. Two people inside the building at the time of the crash suffered minor injuries.
Five Dead, Others Injured in Navy Helicopter Crash Near San Diego, California | August 31, 2021
A U.S. Navy helicopter crashed on an aircraft carrier roughly 60 miles off the coast of San Diego, California, killing five Navy Sailors and injuring five other people on the flight deck. Authorities say one person aboard the chopper survived the crash and was rescued. According to a U.S. Navy press release, an MH-60S Seahawk helicopter was conducting "routine flight operations" when it landed on the flight deck of the U.S.S. Abraham Lincoln and "experienced vibrations." The helicopter's main rotor struck the flight deck, causing the helicopter to crash into the Pacific Ocean at approximately 4:30 p.m. local time.
Sightseeing Plane Crashes Near Ketchikan, Alaska, Killing Six | August 5, 2021
A sightseeing plane crashed near Ketchikan, Alaska, killing six people. Five of the crash victims were passengers on a Holland America Line cruise ship docked in Ketchikan. According to local media reporting, officials received an alert at around 11:20 a.m. local time signaling that the sightseeing plane, a de Havilland DHC-2 Beaver, was missing. Several agencies commenced a search for the downed floatplane, and hours later, a U.S. Coast Guard helicopter spotted the wreckage in the Misty Fjords National Monument wilderness area. Emergency crews pronounced all six people aboard the plane dead at the scene.
Robinson R66 Helicopter Crash Near Colusa, California Kills Four | August 1, 2021
A prominent Colusa, California almond farmer and his wife were among the four fatalities in a Robinson R66 helicopter crash in Northern California. The deceased were identified as Bill Vann, 67, his wife Susie, 60, and two of the couple's friends, Bobbie Lee Keaton, 62, and Charles Thomas Wilson, 71. According to local officials, the Robinson R66 helicopter crashed at after 1:00 p.m. local time in a field near Highway 45 and Reservation Road. All of the victims were pronounced dead at the scene. No one survived the crash.
Robinson R44 Crash in Canterbury, New Zealand Injures Four | June 12, 2021
A Robinson R44 helicopter crash in Canterbury, New Zealand, left four people with serious injuries. Authorities say the helicopter lost all power and crashed at approximately 3:05 p.m. The helicopter pilot was flying newlyweds Fay El Hanafy and Mahdi Zougub, along with a wedding photographer, Rachel Jordan, to a remote mountain location to take some wedding photos. A spokesman for Wyndon Aviation, the company that owned the R44, told media outlets the chopper experienced a total engine failure after takeoff and immediately crashed onto a golf course fairway. "Put simply, the engine stopped," the spokesman said.
Robinson Helicopter Crash at Vaal Marina in South Africa Kills Two | May 15, 2021
A Robinson helicopter crashed into the Vaal Dam in South Africa, killing prominent Johannesburg businessman Jacobus Esterhuysen and his sister, Dané. Known to friends as "Essie," Esterhuysen was piloting the Robinson R44 helicopter with his sister and two dogs on board. Emergency officials received a call at about 6:00 p.m. local time reporting the R44 crashing roughly 200 meters offshore, near Vaal Marina. A witness to the crash tried to rescue survivors but both Essie and Dané were pronounced dead at the scene. Mr. Esterhuysen was an experienced pilot who had made countless landings at Vaal Marina.
Alaska Helicopter Crash Kills Czech Billionaire Petr Kellner and Four Others | March 27, 2021
A Eurocopter helicopter crash near Knik Glacier in Alaska killed Czech billionaire Petr Kellner, snowboard instructor Benjamin Larochaix, and heli-skiing guides Gregory Harms and Sean McManamy. Snowboarder David Horváth sustained injuries and was the lone survivor of the crash. Petr Kellner and the others aboard the ill-fated flight were on a heli-skiing trip in Alaska's backcountry. They were guests at the Tordrillo Mountain Lodge, a multi-sport lodge in Judd Lake, Alaska.
Idaho Army National Guard Soldiers Killed in Black Hawk Helicopter Crash | February 2, 2021
A UH-60 Black Hawk helicopter crash outside of Boise, Idaho killed three Idaho Army National Guard soldiers. No one survived the crash.Local authorities identified the fallen National Guard soldiers as Chief Warrant Officer 4 Jesse Anderson, 43; Chief Warrant Officer 3 George "Geoff" Laubhan, 39: and Chief Warrant Officer 3 Matthew Peltzer, 43. All three men were instructor pilots with lots of flying experience. They were participating in a routine training exercise at the time of the helicopter crash.
Sriwijaya Air Flight 182 | January 7, 2021
A Boeing 737-500 operating as SJ182 crashed moments after taking off from Jakarta, Indonesia. The flight was carrying 56 passengers and six crew members to Pontianak on the island of Borneo when it suddenly veered off the designated flight path and entered into a steep descent before crashing into the Java Sea. There were no survivors.
Investigators indicated that the communications between the flight crew and air traffic controllers provided no clues as to why the plane went down. No distress call was initiated before the fatal crash. The pilot, a 54-year-old former air force pilot, had decades of flight experience.
Air India Express Flight 1344 Crash | August 7, 2020
On the evening of August 7, 2020, Air India Express Flight 1344 crashed with 190 people on board during a botched landing attempt at Kozhikode Calicut International Airport. Eighteen people were killed in the Air India crash and more than 150 others sustained injuries. The weather during the plane's approach to the airport was an issue; the rainfall rate was reportedly between one and three inches per hour. Faced with low visibility, the pilot, a decorated ex-military aviator, circled the airport before asking air traffic controllers (ATC) to switch runways. Passengers recalled to members of the media that the Boeing 737 swayed violently before touching down. The pilot never gave a warning sign to passengers or indicated that something was wrong.
Pakistan International Airlines Plane Crash in Karachi | May 22,2020
An Airbus A320 plane operating as Pakistan International Airlines Flight 8303 crashed in a dense residential area of Karachi, killing nearly everyone on board and injuring dozens of others. According to media reports, the Airbus A320 plane made one landing attempt that the pilot decided to abort. A senior aviation official told the news media that the plane had a technical issue and was unable to drop its wheels prior to landing.
Ukraine International Airlines Plane Crash Kills Everyone on Board | January 8, 2020
A Ukrainian Boeing 737-800 passenger jet plummeted into Iranian farmland just minutes after takeoff from Tehran killing all 167 passengers and nine crew members.
Investigators found the plane's black boxes, which contain flight data, cockpit conversations and other information that can help determine what brought the plane down. This was the first fatal plane crash for Ukraine International Airlines, which has been in operation since 1992.
Fatal Small Plane Crash in Lafayette, Louisiana | December 28, 2019
An eight-passenger Piper Cheyenne, on its way to a Louisiana State University football semifinal game, crashed into a post office parking lot after traveling only two miles. At least five people died and six more were injured.
Officials from the Federal Aviation Administration (FAA) and National Transportation Safety Board (NTSB) are investigating the crash; but it could take between 12 and 18 months before a final report is issued.
Safari Helicopters Tour Crash | December 27, 2019
The wreckage of a Safari Helicopters Eurocopter AS350 was located on Kauai, Hawaii in Koke'e State Park near Nu'alolo on Friday, December 27. The helicopter, carrying six passengers plus a pilot, failed to return from a Thursday afternoon tour flight.
The Coast Guard, Navy and Kauai fire department are searching for survivors; but scattered showers, wind and low visibility are making the task difficult.
Pilatus Plane Crash in South Dakota Kills Nine | November 30, 2019
The deadliest civilian plane crash in South Dakota's history, according to NTSB records, occurred over Thanksgiving weekend. A Pilatus PC-12 plane crashed into a cornfield in Brule County, South Dakota just moments after takeoff. The nine victims, which included two children, represented four generations of a prominent Idaho Falls family.
NTSB's investigation will be scrutinizing flight data, the pilot's actions, the plane's maintenance records, as well as weather conditions — snow was falling up to an inch per hour with winds reaching 45 miles per hour.
Air Canada In-Flight Turbulence Seriously Injures 9 | July 11, 2019
On July 11, 2019, Air Canada Flight AC33 experienced severe turbulence and was rerouted to Honolulu. One passenger described his experience as, "horrifying — absolutely violent."
The Boeing 777-200 was traveling from Vancouver, Canada to Sydney, Australia. Of the 30 people taken to the hospital, nine were in serious condition. Passengers aboard the plane suffered back, neck and head injuries as well as lacerations.
EE Operations Beechcraft Super King Air Crash | June 30, 2019
A Beechcraft Super King Air 350, flying from Addison, Texas to St. Petersburg, Florida, crashed moments after takeoff on June 30, 2019. One witness reported that the plane lost power and altitude around 200 ft. It then rolled over, crashed into the hangar and exploded into a fireball. All ten people aboard died.
According to the NTSB's Vice Chair, Bruce Landsberg, the plane was cleared for takeoff one minute before the cockpit voice recording ended. Several second prior to the end of the recording, a crew member is heard commenting about an issue with the left engine. A few seconds later, automated alerts about the plane's bank angle can be heard.
Oahu Parachute Center Skydiving Crash Kills 11 in Hawaii | June 21, 2019
On June 21, 2019, a Beechcraft BE65 twin-engine plane, operated by the skydiving company Oahu Parachute Center, crashed shortly after takeoff near the Dillingham Airfield in Mokuleia, Oahu.
Initial reports indicate that there were three customers and six employees on board. Of the 11 victims, at least five were in their late 20s. Some of the victims' family members were at the airfield and witnessed the tragedy.
Boeing 737 Jacksonville Crash | May 3, 2019
On May 3, 2019, a Boeing 737 aircraft, operated by Miami Air International, skidded off the runway and into a river in Jacksonville, Florida. The aircraft, chartered by the military for regular round trip services between the United States and Guantanamo Bay, Cuba, carried 136 passengers and seven crew members. Everyone survived; however, at least 21 were treated for injuries at the local hospital and three pets perished.
According to Bruce Landsberg, vice-chairman of the NTSB, the aircraft had been in maintenance prior to takeoff and one passenger reported being told that the plane might not be fit to fly.
Ethiopian Airlines Flight 302 Crashes, Killing 157 | March 10, 2019
The deadliest aviation disaster in Ethiopia's history occurred when a Boeing 737 MAX 8 crashed shortly after takeoff from the Ethiopian capital of Addis Ababa killing all 157 people onboard. The crash victims were from 35 countries and included at least 22 individuals who worked for United Nations-affiliated agencies.
Due to the magnitude of the crash, the investigation may take a year or more to determine the probable cause of the crash; however, many in the aviation community believe that a design defect could have been a contributing factor.
Did Compass Airlines Flight 5763 Ignore Severe Weather Warnings? | February 13, 2019
A Delta/Compass Airlines flight en route from Orange County, California to Seattle, Washington made an emergency landing in Reno, Nevada after experiencing severe turbulence. Five people were injured. Two passengers and one flight attendant were taken to area hospitals in Reno for treatment.
A warning had been issued earlier that day by the National Weather Service informing that a strong winter storm moving into the region would potentially cause dangerous flying conditions and extreme turbulence.
Cessna 414A Plane Crashes into House in Yorba Linda, Killing Five | February 3, 2019
A Cessna 414A plane crashed into a house in Yorba Linda, California around 1:45 p.m. on February 3. The pilot was killed. A nearby house, the site of a Super Bowl party, bore the brunt of the crash and subsequent fire. Four people were killed. Two others were taken to the hospital for burn injuries and one of the firefighters injured his ankle while responding to the emergency.
Lion Air Flight JT 610 Crash in Indonesia Kills 189 People | October 29, 2018
Lion Air Flight JT 610, carrying 181 passengers, six crew members and two pilots, crashed into the Java Sea off the coast of Indonesia. All 189 people aboard the plane, including several children, were killed in the tragedy.
Moments after takeoff, pilot Bhavye Suneja of India told air traffic control the plane was experiencing "technical difficulties" and asked to return to base (RTB). According to AirNav Indonesia, the agency that oversees air traffic control, Suneja did not indicate that there was an emergency.
Mississippi KC-130T Plane Crash Deadliest in a Decade | July 10, 2017
Fifteen Marines and a Navy corpsman are dead following a Mississippi KC-130T plane crash that occurred in the northern part of the state during a transportation flight. Some of the military service members on board have been identified publicly by friends and families, but the military has yet to release a full list of names. It is believed to be the worst Marine plane crash since 2005.
Severe Turbulence Causes Serious Injuries on Aeroflot Flight | May 1, 2017
Passengers aboard an Aeroflot flight from Moscow were left with serious injuries after their plane encountered heavy turbulence about an hour before they were scheduled to land in Bangkok on May 1. Among those who were reportedly harmed were three babies who were injured when the heavy turbulence caused them to be thrown from their mothers' arms. Although heavy turbulence like that experienced in the Boeing 777 aircraft is rare, turbulence can cause catastrophic injuries to aircraft passengers.
Colombia Plane Crash Takes 71 Lives | November 30, 2016
A Colombia plane crash has left soccer fans in Brazil in mourning, after 71 people-including members of a professional Brazilian soccer team-were killed. The British Aerospace Avro RJ85, crashed on November 28, 2016, in the Andes mountains near Rionegro, Colombia, while carrying members of the Chapecoense soccer club to an important match. Also killed in the tragic international plane accident were team coaches, journalists and other guests.
Alaskan Mid-air Plane Crash and Airport Crash Kill Six | August 31, 2016
This month in Alaska, two fatal plane crashes claimed the lives six people. On August 13, the pilot of a small plane was killed when his plane crashed near Birchwood Airport in Chugiak. Then weeks later on August 31, two small planes collided in western Alaska, killing five people. Investigators are piecing together what caused both crashes.
Fatal Anchorage Plane Crash the Second in Alaska This Month | April 20, 2016
Authorities are currently investigating two fatal plane crashes that occurred in the state of Alaska in recent days. The first crash happened on April 8, just south of Juneau. The second, an Anchorage plane crash, was just reported today.
Tennessee Helicopter Crash Kills Pilot, Four Tourists | April 24, 2016
A Tennessee helicopter crash killed five people on Monday afternoon. The fatal crash was reported at around 3:30 p.m. in the town of Pigeon Forge, which is perhaps best known for being the home of Dollywood theme park on the edge of the Great Smoky Mountains National Park.
Medical Helicopter Crash in Central California Kills Four, Including Patient | December 10, 2015
A SkyLife medical helicopter transporting a patient to a central California hospital crashed in heavy fog on Thursday night, killing all four people on board. The Bell 407 helicopter with tail number N408FC crashed in the wilderness just outside the town of McFarland.
Officials say the medical helicopter was transporting a patient from Porterville Municipal Airport to the San Joaquin Community Hospital in Bakersfield, a flight that should take roughly 10 minutes under normal circumstances.
A search team found a debris field based on the medical helicopter's last known coordinates at around 8:45 p.m. It took officials roughly 90 minutes to reach the site of the crash, as fog and darkness hampered search and rescue attempts. At around 10:00 p.m., the search and rescue team confirmed that they had indeed found the missing SkyLife medical helicopter.
The pilot, along with the flight nurse, flight paramedic, and the patient were all confirmed dead at the scene by emergency responders. The victims have not been identified, pending notification of next of kin.
What is SkyLife?
According to the company website, SkyLife Air Ambulance is a partnership between American Ambulance and Roger's Helicopters. The company has been providing air medical transportation for critically ill trauma and medical patients since 1991.
SkyLife transports an estimated 1,000 patients annually from airports in Fresno and Visalia.
The SkyLife Medical Helicopter Crash Victims
Officials have said the SkyLife helicopter was staffed by a seasoned flight crew that had been working together for some time. American Ambulance president and CEO Todd Valeri told the media that the company is "absolutely devastated" after hearing the dreadful news. The company's 600 employees were actually gathered for a Christmas party when the word got out about the fatal medical helicopter crash.
"We're just consoling one another, telling stories, crying," Valeri told NBC News. The company is still working to inform the families of all the victims.
Mid-Air Collision Between F-16 Fighting Falcon and Small Plane Leaves Father and Son Dead | July 8, 2015
A mid-air collision between a U.S. Air Force F-16 Fighting Falcon and a Cessna 150 killed the passenger and pilot of the smaller single-engine airplane. The fatal crash was reported on Tuesday morning at around 11:00 a.m. in Moncks Corner, South Carolina, about 20 miles north of Charleston. The pilot of the fighter jet, Major Aaron Johnson, safely ejected from his aircraft and did not sustain any serious injuries.
Witnesses reported seeing the F-16 broadside the small plane, causing debris to rain down onto an RV park. No injuries were reported on the ground, but the Cessna was demolished in the crash.
According to Yahoo! News, Major Johnson is with the 55th Fighter Squadron stationed at Shaw Air Force Base in Sumter. Military officials said at a press conference that the fighter pilot was practicing instrument approaches into Charleston Air Force Base at the time of the collision. Major Johnson was in communication with Charleston air traffic controllers during the training exercise.
Officials searched for hours on Tuesday looking for the bodies of the two men reportedly aboard the Cessna, but couldn't find either victim. On Wednesday, Berkeley County Coroner Bill Salisbury told reporters that a search team had found the body of 68-year-old Michael Johnson, who was a passenger aboard the Cessna. The body of his 30-year-old son, Joseph, is still missing. Joseph was reportedly flying the plane when the collision occurred.
At this time, it is unclear if Joseph Johnson had filed a flight plan, though Berkeley County officials said Johnson indicated that he and his father were flying to Myrtle Beach.
The National Transportation Safety Board (NTSB) has dispatched a team to investigate Tuesday's fatal plane crash. Investigators expect to issue a preliminary report in about a week. A full report could take up to a year to complete.
Germanwings Flight 4U 9525 Crashes in the French Alps After Unexplained Rapid Descent, 150 People Killed | March 24, 2015
Investigators now believe that Germanwings Flight 4U9525 co-pilot Andreas Lubitz was alone in the cockpit when he deliberately initiated the airliner's descent and crash into the French Alps. The Germanwings crash, which killed Lubitz and 149 others, is now being widely reported as a murder-suicide. An airline spokesman told the media that Lubitz was "100 percent fit to fly without any caveats." But according to records obtained by the media, Lubitz's training was interrupted six years ago due to burnout and depression. He was later allowed to return to his training after his suitability had been reestablished. Investigators searching Lubitz's home believe they have found evidence of mental illness, but have not found a suicide note.
Bodies of AirAsia Victims Found Along With Debris | December 30, 2014
Officials spotted six bodies in the Java Sea on Tuesday, roughly six miles away from AirAsia Flight 8501's last known communication. Flight QZ8501 and its 162 people onboard disappeared from radar on Sunday morning after the pilots asked air traffic controllers to change their altitude amid bad weather. Controllers denied their request, citing heavy air traffic.
Three of the six bodies were recovered and brought aboard an Indonesian navy ship. The bodies were reportedly swollen with no life jackets on. Soon after the first six were discovered, other search teams began reporting more and more bodies floating off the coast of the island of Borneo. The French media has reported that upwards of 40 bodies have been recovered, though according to CBS News, that report has not yet been confirmed.
The bodies were found after search and rescue teams located red, white and back debris believed to be from the plane itself. Search crews also reported seeing a large shadow underwater, which they believe to be the downed aircraft. The plane's location, as well as the bodies and debris were found in waters believed to be roughly 200 feet deep, so recovering the wreckage should not prove too difficult.
Families of those on QZ8501 congregated in Surabaya could only look on in horror as Indonesian television showed images of the first body being removed from the Java Sea waters. Some family members went into hysterics upon seeing the graphic footage.
AirAsia CEO Tony Fernandes took to Twitter on Tuesday after some of the bodies were found, expressing sadness to all the families who lost loved ones. Later when speaking to reporters, Fernandes said he is confident that officials know "more or less" where the aircraft is. "It's not missing anymore," he said.
International Investigators Finally Reach MH17 Crash Site | July 31, 2014
A team of police and forensic specialists from the Netherlands and Australia have finally reached the site Malaysia Airlines Flight 17 crash. Efforts to reach the MH17 crash site had been delayed for several days as fighting between pro-Russian rebels and the Ukrainian military continued in the wake of the tragedy. At least 10 soldiers in the Ukrainian military were killed in an ambush led by pro-Russian separatists not far from the MH17 crash site. The ambush came only a few hours before the foreign investigators arrived, at a time when both sides had agreed to a cease-fire around the crash site. The foreign investigators are expected to begin their work by retrieving more human remains as well as collect the belongings of victims. According to the Guardian, the precise number of remains left at the crash site is still unclear.
Air Algerie AH5017 Crashes in Mali | July 24, 2014
Kidal, Mali — An Air Algerie flight bound for Algeria crashed early Thursday morning in remote part of Mali. Flight 5017 had at least 116 people onboard when it departed from a Burkina Faso airport bound for Algeria. Air Algerie has confirmed that 50 of the passengers are French citizens. Other passengers aboard the AH5017 are citizens of Burkina Faso, Lebanon, Algeria, Canada, Germany, Luxembourg, Mali, Cameroon, Belgium, Ukraine, Romania, Switzerland, Nigeria and Egypt. The six-person flight crew are all citizens of Spain. U.S. State Department officials have said they are not aware of any Americans on the flight.
Authorities believe the MD-83 plane went down between the towns of Kidal and Gao amid a heavy thunderstorm. According to USA Today, the search for the downed plane presents a problem, as the area has been plagued with separatist violence. As of now, French forces – including two fighter planes – are canvassing the area aiding in the search for the missing aircraft. According to CNN, personnel from the United Nations and Algeria are also assisting.
47 Feared Dead in TransAsia Airways Plane Crash | July 23, 2014
Penghu, Taiwan — TransAsia Airways Flight GE222 crashed Wednesday evening on its way to Penghu Magong airport. There were 54 passengers and 4 crew onboard. Due to heavy rains caused by a typhoon, the pilot attempted to make an emergency landing in an airport located in Xixi Village. The 14-year-old aircraft, according to the CAA, was reported to have been experiencing technical failures which prevented the plane from properly landing. Officials are saying that 47 people were killed and 11 were hospitalized with severe injuries. Typhoon Matmo caused 30,000 homes to lose power, while producing astonishing winds of up to 67 miles-per-hour.
Malaysia Airlines MH17 Shot Down Killing All 298 People Aboard | July 17, 2014
Grabovo, Ukraine — According to US intelligence reports, it appears that Pro-Russian separatists shot down a Boeing 777-200 passenger airplane over eastern Ukraine on Thursday. Malaysia Airlines Flight 17 was at 33,000 feet, on its way to Kuala Lumpur from Amsterdam with 298 people onboard, when it was shot down. It crashed near the town of Gravobo. Efforts to begin an unbiased, independent investigation have been hampered by the militants near the crash site. Civil aviation authorities need access to the crash site to ensure a proper investigation is conducted. The grieving family members should not be left in the dark. It is no benefit to anyone to fail to keep them from understanding the truth.
Seven People are Dead After a Gulfstream G-IV Crashes During Takeoff | May 31, 2014
Four friends, including billionaire Lewis Katz, were killed on May 31, 2014, when the Gulfstream G-IV they were flying in, crashed during take-off at the airport in Bedford, Massachusetts. The group was flying back to New Jersey after attending a fundraiser in Boston at the home of author and historian Doris Kearns Goodwin.
The two pilots and a flight attendant also perished in the crash. The NTSB reports that a witness stated that the plane never left the ground, before crashing and catching fire. Weather does not appear to be a factor in the crash, which occurred at about 9:40 p.m.
Malaysia Airlines Flight 370 Still Missing Two Months Later | May 7, 2014
Nearly two months have passed since Malaysia Airlines Flight 370 went missing, and there are still more questions about the jumbo jet's disappearance than there are answers. On March 8, the Boeing 777-200ER plane departed from Kuala Lumpur at 12:41 a.m. with 239 people on board. It was scheduled to land at 6:30 a.m. local time in Beijing. Roughly an hour and twenty minutes into the flight, communication with the plane was lost. Prior to losing contact, the pilots did not communicate any problems to the air traffic controllers, nor did they issue any sort of distress signal.
The multinational search and rescue effort, later reported as the largest in history, began in the Gulf of Thailand and eventually expanded to the South China Sea, the Strait of Malacca and the Andaman Sea. On March 15, military radar data and satellite pings shifted the focus of the search to the southern part of the Indian Sea, with efforts coordinated by the Australian Maritime Safety Authority. Two independent analyses by the British Air Accidents Investigation Branch and Inmarsat later concluded "beyond any reasonable doubt" that Malaysia Airlines Flight 370 went down somewhere in the southern part of the Indian Ocean with no survivors. If the official assumption proves true, the Malaysia Airlines Flight 370 incident would be the 17th deadliest aviation accident in history.
Alaska Plane Crash Kills Four, Injures Six | December 1, 2013
On the night of November 29, 2013 a Hageland Aviation Services Cessna 209B Caravan commuter plane crashed near St. Mary's, Alaska, killing the pilot and three passengers. Heroic efforts by one of the surviving passengers likely saved the lives of the other injured passengers. Weather was likely a factor in this crash, but it will not be known for certain how much of a factor until the NTSB completes their investigation and a full report is released.
Alaska is known for its potentially bad and fickle flying weather. Because most of Alaska is wilderness, on-the-ground weather reporting stations are far apart. Pilots often take off for a destination where the weather is reportedly fine, only to find poor and hazardous conditions upon arrival.
The availability of up to date aviation weather reporting is changing for the better in Alaska. Satellites and other electronic aids are making possible better and faster updates to pilots. Still, it is ultimately the pilot who must make the decision on whether the conditions he encounters during the flight make continuation of the flight safe, or too dangerous to continue.
Air Taxi Crash in Alaska Kills All 10 Onboard | July 8, 2013
A small plane taxiing two South Carolina families to a Lake Clark, Alaska lodge crashed presumably while taking off from an airport in Soldotna. All nine passengers and the pilot, an Alaska native, were killed in the crash, which occurred at around 11:20 a.m. Sunday morning.
Melet and Kim Antonakos, along with their three children, Ana, Mills and Olivia, were killed in the crash. Chris and Stacey McManus were also killed, along with their children, Meghan and Connor. The two families were from Greenville, South Carolina, according to USA Today. The pilot of the plane, Will Rediske, also died in the crash. Rediske, who owned an air taxi company, was a "highly experienced" pilot, according to a company spokesman.
According to an initial report by the National Transportation Safety Board (NTSB), a witness saw the de Havilland DHC3 plane taxiing out to the airport's runway but did not actually witness the plane take off. Moments later, the plane was completely engulfed in flames off the side of the runway. First responders arrived at the scene and put out the blaze in 10 minutes. No one was able to make it out of the plane.
NTSB investigators told reporters there was no flight recorder on the aircraft. At this time, the cause of the crash is unknown. Investigators will spend roughly a week probing Sunday's crash, and a final report should be issued in about a year.
Asiana Flight OZ214 Crashes at San Francisco International Airport | July 6, 2013
There were 291 passengers and 16 crewmembers aboard the Boeing 777 when it went down. According to a statement made by Asiana Airlines in the wake of the crash, the airline said 141 passengers were Chinese, 77 Koreans, 64 Americans, three Canadians, one French, one Vietnamese and one Japanese.
The three deceased victims have been identified as 16-year-old Ye Meng Yuan, 16-year-old Wang Linjia, and 15-year-old Liu Yipeng, all female students from China. Wang Linjia and Ye Meng Yuan, who had been friends and classmates since middle school, were participating in a summer exchange program in the U.S. with 28 others students, including Liu Yipeng. The 15-year-old actually survived the crash only to succumb to her injuries six days later. She was pronounced dead at San Francisco General Hospital on Friday morning. Law enforcement officials are still investigating whether Ye Meng Yuan actually survived the crash only to be run over by a rescue vehicle rushing toward the burning wreckage.
Columbia Helicopters Grounds Fleet After Peru Helicopter Crash Kills Seven | January 8, 2013
Columbia Helicopters announced today that they are grounding six of the remaining Chinook helicopters in their fleet after their seventh Chinook helicopter crashed in Peru this week, killing all seven aboard. At least two of the people killed were U.S. Citizens, according to reports.
The Chinook 234 model choppers will be out of service for three days while company officials perform various safety inspections. Three of the choppers that will be inspected are in Papua New Guinea, one is in Oregon, one is on contract with the U.S. military in Afghanistan and one remains in Peru.
The "safety stand-down" came as Columbia Helicopters sent a team of investigators down to Pucallpa, Peru to piece together what caused Monday's fatal crash. According to OregonLive, no one is certain what caused the crash, though witnesses say the chopper was pluming smoke moments after takeoff. An investigation is still ongoing.
Latin Singer Jenni Rivera and Six Others Killed in Plane Crash | December 10, 2012
A Learjet 25 airplane with Mexican-American singer Jenni Rivera aboard crashed in Nuevo Leon, Mexico on Sunday, December 9, 2012, killing Rivera and six other people. At this time, authorities are not certain what caused the private plane to crash. The National Transportation Safety Board (NTSB) has sent investigators to assist the Mexican government in their crash investigation. An anonymous state official informed the Associated Press that officials are testing DNA to give next of kin definitive identification of those killed. The civil aviation agency in Mexico says a preliminary report on the crash should take at least 10 days to compile.
Robinson Helicopter Crash Near Lake Skinner Kills Renowned Pilot, Injures Another | July 10, 2012
World renowned pilot Carl Johan Nurmi was killed and another person was injured Monday morning after a Robinson R22 helicopter crashed near French Valley Airport in Murrieta, California. The two-seater helicopter crashed at around 10:15 a.m. near Lake Skinner. Authorities finally located the crash site after some difficulty reaching the remote area, pronouncing Mr. Nurmi dead at the scene. With over 24 years of flying experience, Mr. Nurmi is listed as holding five world helicopter speed records. The passenger, who is not believed to have suffered life-threatening injuries, has not been identified.
According to the Press Enterprise, the Robinson R22 helicopter was built in 2004 and registered to November Aplha, LLC, a company that leases helicopters to flight schools. The investigation will be handled by the National Transportation Safety Board (NTSB).
Award-Winning Filmmakers Die in Fiery Australian Helicopter Crash | February 6, 2012
American cinematographer Mike deGruy and Australian writer/producer Andrew Wight were killed when the Robinson R44 helicopter they were traveling in crashed in Eastern Australia on Saturday afternoon local time. Authorities believe the seven-year-old helicopter went down shortly after taking off from an airstrip near Nowra, roughly 97 miles south of Sydney. Wight, 52, was reportedly piloting the Robinson R44 helicopter when it crashed with 60-year-old deGruy also onboard. Australian investigators said the chopper was seen hovering a mere 30 feet from the ground shortly before it crashed and erupted into flames.
"It is cruelly ironic that he died flying a helicopter, which was second nature to him, like driving a car would be to most people," said filmmaker James Cameron, who was a close personal friend of both Wight and deGruy. It is believed that the two men were beginning work on a 3D documentary about Papua New Guinea. At this time, the cause of Saturday's helicopter crash is unknown, but Australia's Transport Safety Bureau has investigators at the crash site.
One Dead and Three Injured After Helicopter Crashes in New York City's East River | October 5, 2011
A private helicopter with five people onboard crashed into the East River in New York City Tuesday afternoon while attempting to land, killing one and sending three people to the hospital. Three passengers, two women and a man, were pulled from the 60 degree water by first responders near 34th Street in Manhattan. The two women were rushed to a nearby hospital in critical condition. The man was also taken to a hospital in stable condition. The pilot, who is the owner of the downed chopper, swam safely to the riverbank after the helicopter hit the water. Rescue divers from the New York Police Department pulled the body of the dead woman from about 50 feet of water after searching for over an hour. All of the passengers aboard the helicopter are believed to be tourists from England.
Witnesses say it appeared the pilot was struggling to keep the helicopter in the air, possibly experiencing some mechanical problems. The chopper lifted to about 25 feet off the ground and spun around three or four times before ultimately splashing into the water and sinking in a matter of seconds. "It went down pretty fast, you could see the splash, you could see the top of it and it just disappeared," said an eye witness. "It looked like it was trying to land at the heliport and missed the landing." The Bell 206 helicopter went down in the river near a heliport on 34th Street. The National Transportation Safety Board (NTSB) has launched an investigation into the crash. Investigators from the NTSB are due to arrive at the crash site sometime this evening.
To view more information: http://today.msnbc.msn.com/id/44776452/ns/us_news-life/#.TotuBHMyIak
Ten Spectators and Pilot Killed at Reno Air Show | September 19, 2011
Eleven people were killed Friday September 16, 2011 at the National Championship Air Races in Reno, Nevada when a 1940's era P-51 Mustang appeared to lose a piece of its tail before plummeting to the ground near a grandstand filled with spectators. The downed plane had previously flown a few hundred feet above the crowded grandstand where some spectators noticed a gurgling noise coming from the plane's engine. A few seconds later, the plane briefly pitched upward before taking a nosedive straight into a section of VIP box seats. Dust and debris consumed the first rows of the VIP section where the plane's impact with the ground made a crater three feet deep and eight feet wide. Ten spectators and the pilot were killed in the deadly air show crash. Officials said over 70 air show spectators were taken to area hospitals to treat major head injuries, facial trauma and limb injuries.
The National Transportation Safety Board (NTSB) investigation into the cause of the Reno air show crash will center around a piece of the aircraft's tail that witnesses say came off the plane seconds before crashing into the VIP section. Amateur videos taken of the crash by spectators show what appears to be a small piece of the plane plummeting to the ground seconds before the crash. The breakaway part suggests a potential mechanical failure on the aircraft, which calls into question potential maintenance issues with the 60-year-old plane. Records indicate that the plane involved in Friday's crash had previously crashed almost 40 years ago after an engine failure. Since then, the plane has had several engine replacements as well as a new canopy and many other modifications. Witnesses believe the part that fell off the tail appeared to be the "elevator trim tab," which is a small surface on the tail used to stabilize the aircraft. NTSB investigators say the component in question has been recovered from the crash site, but at this time they are hesitant to confirm that it is the elevator trim tab from the plane. Elevator trim tabs free pilots from having to put constant pressure on pitch controls.
Another theory being discussed is that the pilot seat may have broken or malfunctioned in a way that caused pilot Jimmy Leeward to lose control of the P-51 Mustang. A picture taken moments before the plane plummeted into air show spectators shows a cockpit without a pilot, leading some to wonder if the pilot's seat broke free. A mechanic familiar with planes like the vintage P-51 told news organizations that even if Leeward had slumped in his seat, he would still be visible in the cockpit.
Huge Tear in Fuselage Causes Southwest Airlines Plane to Make Emergency Landing | April 3, 2011
Southwest Airlines flight carrying 118 people was forced to make an emergency landing on Friday after a sudden rupture in the fuselage caused the aircraft to lose cabin pressure. There were no serious injuries. The Boeing 737-300 had taken off from Phoenix, Arizona, when a 5-foot-long hole burst open in the fuselage. Pilots were able to land the aircraft in Yuma, Arizona, where federal authorities inspected the damage. Inspectors concluded that pre-existing cracking in the fuselage caused the tear. Authorities have since found similar cracks on two other Southwest Airlines planes.
The incident prompted Southwest to ground about 80 planes, canceling about 300 flights on Sunday. The National Transportation Safety Board and the Federal Aviation Administration are investigating the incident and will work together to determine what actions may be necessary after the investigation. Wisner Baum has been retained in this incident.
One Person is Killed After Jetliner Crashes and Breaks Apart on Colombian Island | August 10, 2010
A Jetliner carrying 131 people crashed and broke into several pieces as it attempted to land at San Andres Island on Monday morning. Only one person on board died as a result of the crash. The Boeing 737 broke into three pieces after crashing upon landing at the Colombian island. The pilots have since reported that the plane was struck by lightning shortly before the crash.
The Governor of the Caribbean Island has called the crash a miracle, since all but one passenger survived. At least five people have been reported injured, four seriously. The flight originated from Bogota, Colombia and included eight American passengers.
United Airlines Flight Encounters Severe Turbulence, Injuring at Least 22 on Board | July 21, 2010
On July 20, 2010 a United Airlines flight headed to LAX experienced severe turbulence on Tuesday, leaving at least 22 passengers injured. Moments after flight attendants finished their beverage service, the 255 passengers and 10 crew members aboard the Boeing 777 were rocked by severe turbulence which sent drinks and lose items flying across the cabin. Passengers said it felt like the plane dropped. One woman was thrown from her seat with such force that she hit her head on the wall of the cabin, leaving a visible crack near the window.
The flight was diverted to Denver International Airport where it was met by medical crews. According to the National Weather Service, a line of thunderstorms were reported in the area on Tuesday night. Authorities are now investigating the incident, the third of its type amongst United Airlines flights in the last couple of months.
American Airlines Flight Overruns Jamaican Runway and Crashes a Few Yards From the Caribbean Shore | December 23, 2009
During a tropical torrential downpour on the night of December 22, 2009 an American Airlines flight carrying 154 people attempted to land at Norman Manley International Airport in Kingston, Jamaica. The Boeing 737-800, operating as American Airlines Flight 331, touched down on the slippery runway, failed to stop and barreled through a fence before crashing into a sandy embankment a mere 15 feet from the Caribbean Sea.
Miraculously, no one was killed in the crash. Over ninety people were taken to area hospitals of which a handful were hospitalized over-night with more serious injuries.
The impact of the crash was so severe that the aircraft broke into several pieces. Both engines came off during the mishap and the fuselage was severely cracked on impact.
Survivors described the panic that ensued after the aircraft overshot the runway. Some were struck by overhead luggage that fell around them. Within minutes of the crash, rescuers began to pull bloodied and shocked passengers out of the broken fuselage. Witnesses said the air around the wreckage was thick with the smell of smoke and burning jet fuel.
The NTSB and the FAA have sent investigators to the site of the crash who will work with the Jamaican Civil Aviation Authority (JCAA) in finding a cause for the failed landing.
Read this article to learn why victims of international airline crashes are treated differently than passengers on domestic flights: American passengers have limited rights in international airline crashes because of a treaty known as the Montreal Convention.
Experts Scramble to Find Answers After an Air France Jet Disappears Over the Atlantic | June 1, 2009
On Sunday, May 31, 2009, Air France Flight 447 abruptly and mysteriously disappeared over the Atlantic Ocean. The aircraft, an Airbus A330-200 was carrying 228 people on their way from Rio de Janeiro to Paris. Aviation authorities scrambled on Monday to find information on the missing jetliner as Brazilian and French military jets combed the Atlantic looking for clues. As of now, experts speculate that weather could have played a major role in the disappearance. Data shows that the aircraft had flown into an area with stormy weather and "high turbulence" before losing contact with Brazil air traffic control. The Brazilian military discovered debris in the Atlantic Ocean on Tuesday that might be from the missing plane.
Some experts doubt lightning could have caused a modern Airbus jet to crash and point rather to a possible circuit failure. Two Americans were aboard the missing flight.
Plane Crashes Into Cemetery in Montana, Killing All Aboard | March 24, 2009
A single-engine turboprop plane crashed in a cemetery in Butte, Montana, on Sunday afternoon, March 23, 2009, killing all 14 people aboard, including seven children. The aircraft, a Pilatus PC-12, was traveling from Oroville, California to Bozeman, Montana when the pilot changed course to Butte for unknown reasons. The plane then nosedived before crashing into a cemetery 500 feet short of Bert Mooney Airport in Butte.
The flight is believed have been taking its passengers, seven adults and seven children, on a skiing vacation.
The crash is the fourth major plane accident in the U.S. in about three months.
Officials began their investigation Monday morning, gathering evidence at the crash site in Holy Cross Cemetery. The investigation is expected to take at least a year, since very little evidence is available.
A press conference was held on Sunday evening, hours after the crash. Investigators with the National Transportation Safety Board offered few details during the conference and no cause for the crash has been given. FAA spokesman, Les Dorr, did say that the Pilatus PC-12 is usually built to carry 11 people. It is still unclear if extra weight was a factor in the crash, since seven of the 14 people aboard were small children.
The weather at the time of the crash was partly cloudy with visibility of 10 miles and winds were blowing from the northwest around 10 mph.
According to officials, air traffic controllers received gave no sign of distress from the pilot of the doomed plane when he requested to divert the flight to the Bert Mooney Airport in Butte. Like many small airports in America, the Butte airport has no radar control. Without radar control, a pilot would have switch to a radio frequency and use visual rules in addition to following specific procedures for landing.
According to officials, the aircraft did not have cockpit voice or flight data recorders and was not licensed to carry commercial passengers.
The plane was registered to Eagle Cap Leasing Inc. of Enterprise, Oregon, whose president, Irving M. Feldkamp of Redlands, California, has yet to comment on the crash. Feldkamp has been a pilot since 1994 and is certified for instrument flight.
Continental Plane Crash near Buffalo | February 26, 2009
Wisner Baum files lawsuit for children of spiritual leader, Susan Wehle, who was killed in the Continental Connection Commuter Plane Crash
The aviation disaster lawyers of Wisner Baum have filed a wrongful death lawsuit today on behalf of Jonah and Jacob Mink, whose mother, Susan Wehle, of Amherst, was killed in the February 12 Continental Connection Flight 3407 crash at Clarence Center, New York.
The lawsuit was filed in the U.S. District Court, Western District of New York in Buffalo against Continental Airlines, Inc. (Texas); Pinnacle Airlines Corp. (Tennessee); Colgan Air, Inc. (Virginia); and Bombardier Aerospace Corporation (Texas). Case number: 09-CV0174-S.
The complaint alleges that the flight crew lost control of the aircraft due to, among other things, a combination of airfoil icing, negligent actions of the flight crew and an inadequate, defective, de-icing system and flight control system of the aircraft.
Gol Airlines Boeing 737-800 Crash in Amazon Jungle of Brazil | September 30, 2006
On September 29, 2006, Brazil experienced its worst air disaster to date when Gol Linhas Aereas Inteligentes Flight 1907, carrying 149 passengers and six crew members, crashed nose first into the dense Amazon rain forest of Mato Grosso state after a midair collision with a private Embraer Legacy 600 business jet. There were no survivors.
Radar contact was lost with Gol's Boeing 737-800 during the flight from Amazon's principal city of Manaus to Brasilia, the nation's capital. An air force rescue team located the wreckage the following day, and began an unsuccessful search for survivors.
The smaller Legacy jet, en route from the Brazilian factory (of Embraer) to ExcelAire Services, Inc. in New York, successfully negotiated an emergency landing at an air force base in Serra do Cachimbo, in spite of extensive damage to the plane's wingtip and tail.
A Recipe for Disaster: Southwest Flight 1248 | December 10, 2005
Ronald L. M. Goldman was a lead attorney handling the discovery deposition efforts and Clark Aristei acted as lead plaintiffs' counsel for the Coordinated Discovery Cases in the Southwest Airlines Flight 1455 runway crash-landing in Burbank, California in 2000. That plane went off the runway, through barriers, crossed the street, hit a car, and came to rest mere feet from gasoline pumps at a service station. It is frighteningly similar to the Midway crash on December 8, 2005 in Chicago.
Wisner Baum is investigating the airline accident at Chicago's Midway International Airport in which Southwest Airlines Flight 1248 crashed when it ran off Runway 31C which, due to its displaced threshold, only has 5826 feet of usable runway. The crash-landing occurred during a snowstorm. The Boeing 737 plowed through a fence and onto a busy street, striking several vehicles. The plane landed on top of a car, killing a young boy and injuring his family members. At least ten others were injured, including some passengers. Wisner Baum represented 11 passengers injured in the Southwest Flight 1248 incident.
Piecing together the Miami seaplane crash tragedy | December 21, 2005
MIAMI (Reuters) – A seaplane packed with passengers crashed off Miami Beach and sank into the southern U.S. city's main shipping channel on Monday, killing at least 14 people, the U.S. Coast Guard said.
The twin-engine seaplane, which flies between downtown Miami and the Bahamas, crashed just off the southern tip of Miami Beach after taking off with 16 passengers and two crew, Coast Guard spokeswoman Petty Officer Danielle DeMarino said.
Other Coast Guard officials said up to 20 people were on board. DeMarino said 14 bodies had been recovered from the crash site.
Witnesses told local television the plane seemed to explode in the sky before falling into Government Cut, the entry to the Port of Miami, where it came to rest in shallow water next to a jetty. Fox News interviewed Aviation Attorney, Ron Goldman, about the crash.
Companies Accept Responsibility and Publicly Apologize to the Families of the January 8, 2003 Air Midwest Flight 5481 Crash in Charlotte, North Carolina | May 6, 2005
Charlotte, North Carolina – The last family to settle a wrongful death claim stemming from the Air Midwest crash of January 8, 2003 at the Charlotte-Douglas International Airport demanded as part of their settlement terms that those responsible for the crash hold themselves accountable and publicly apologize to the victims' families.
Pastor Douglas and Tereasa Shepherd, who lost their 18 year-old daughter, Christiana, in the crash, invited all the victims' families to attend today's event. The Shepherd family, their attorneys and approximately six other families gathered at the memorial crash site this morning to witness the public apology by Air Midwest and its maintenance company, Vertex Aerospace (now known as L-3 Communications Aerotech).
Aviation Law Firm Wins Appeal on Behalf of 3 Paramedics Killed in 1998 Los Angeles Helicopter Crash; Trial Against Bell Helicopter Can Now Proceed | June 15, 2003
Aviation Attorney Robert E. Guilford won an appeal on June 13, 2003, for the widows of the three paramedics killed in the 1998 Bell helicopter crash in Griffith Park, Los Angeles. The helicopter was airlifting an injured child when the tail rotor yoke failed and caused the aircraft to crash.
Mr. Guilford filed a wrongful death lawsuit against Bell on behalf of the widows but Bell succeeded in having the case dismissed based on a federal statute called the General Aviation Revitalization Act of 1994 (GARA) which bars legal action against manufacturers of general aviation aircraft if the part that allegedly caused the accident is more than 18 years old. Mr. Guilford appealed. OVER $4 billion
in verdicts & Settlements
Our top priority is to devise customized legal strategies that are tailored to the unique legal needs of our clients, no matter how simple or complicated their situations, might be.
$14 Million Settlement A Major US Plane Crash

Wisner Baum obtained a $14 million settlement for the death of a passenger in a major US plane crash.

$12 Million Settlement Helicopter Crash

Wisner Baum secured a $12 million settlement for a passenger who was injured in a helicopter crash.

$10 Million Settlement A Major Foreign Plane Crash

Wisner Baum obtained a $10 million settlement for the death of a passenger in a major foreign plane crash.

$17.5 Million Settlement A Major US Plane Crash

Wisner Baum obtained a $17.5 million settlement on behalf of a client who was killed in a major U.S. plane crash.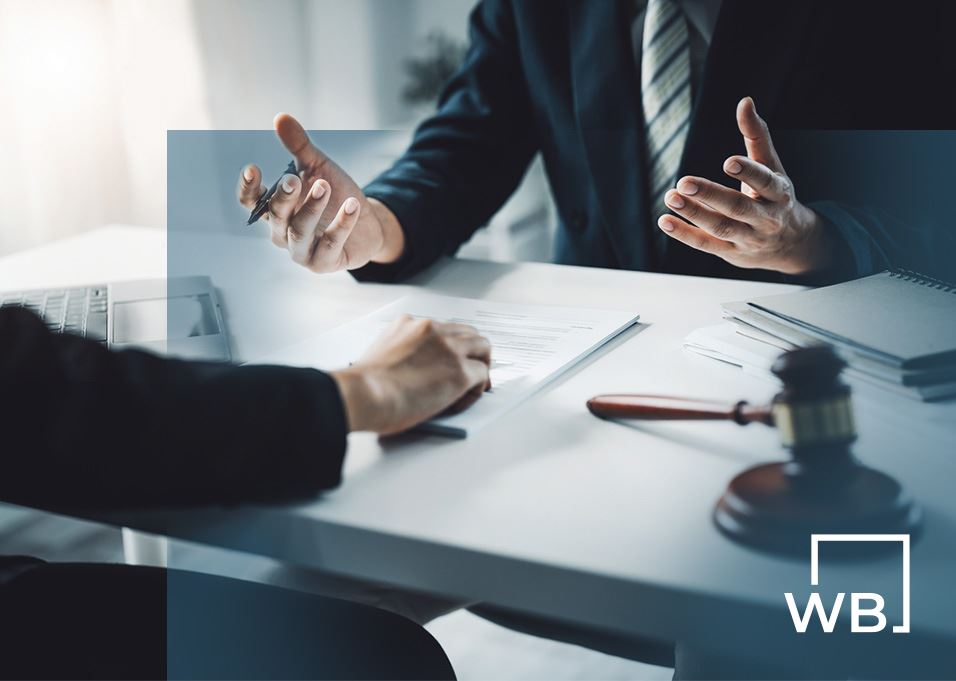 Client-Focused Representation
REVIEWS & TESTIMONIALS
We believe our track record speaks for itself. But you don't have to take our word for it. See what our clients have to say about working with us.
"I Can't Imagine a Better Law Firm"

Multiple lawyers recommended Wisner Baum to me and I have been consistently impressed with the quality of their work.

- Best Law Firms Survey

"They Are About Changing the Systems..."

Wisner Baum are not only amazing attorneys but more importantly, they are activists. They are about changing the systems which got us into trouble in the first place. They understand their role in the process of making change.

- Kim Witczak

"Top Legal Minds in the Country"

The Wisner Baum firm has some of the top legal minds in the country; they are driven, determined, trustworthy, ethical and passionate.

- From Best Lawyers® Best Law Firms

"Diligent & Professional Representation"

Thanks to your efforts I was able to recover from a tragic experience and turn my life around for the best.

- W.T.

"Our Best Interest Was Always Number One on Your List"

A special thank you to your Spanish-speaking staff for the extra effort put into this case. The language barrier was never a problem, and we are so very thankful to them. Your name holds much respect in our family.

- G.C. & C.C

"We Have Never Met a More Wonderful Group of People"

It is obvious that the people at Wisner Baum believe in what they do. And that you all really care about your clients.

- The B. Family

"They Worked Very Hard and Kept in Contact, Which Is Very Important to Me"

I appreciate that you care about how I feel and that you take time to use your talents to ensure your every contact with me is warmly professional.

- A.D.B.

"Your Expertise in This Field Gave Me the Utmost Trust and Confidence"

I wanted a fair settlement within an appropriate time frame, and without any public scrutiny. With your hard work and dedication, we were able to achieve those goals.

- T.O.