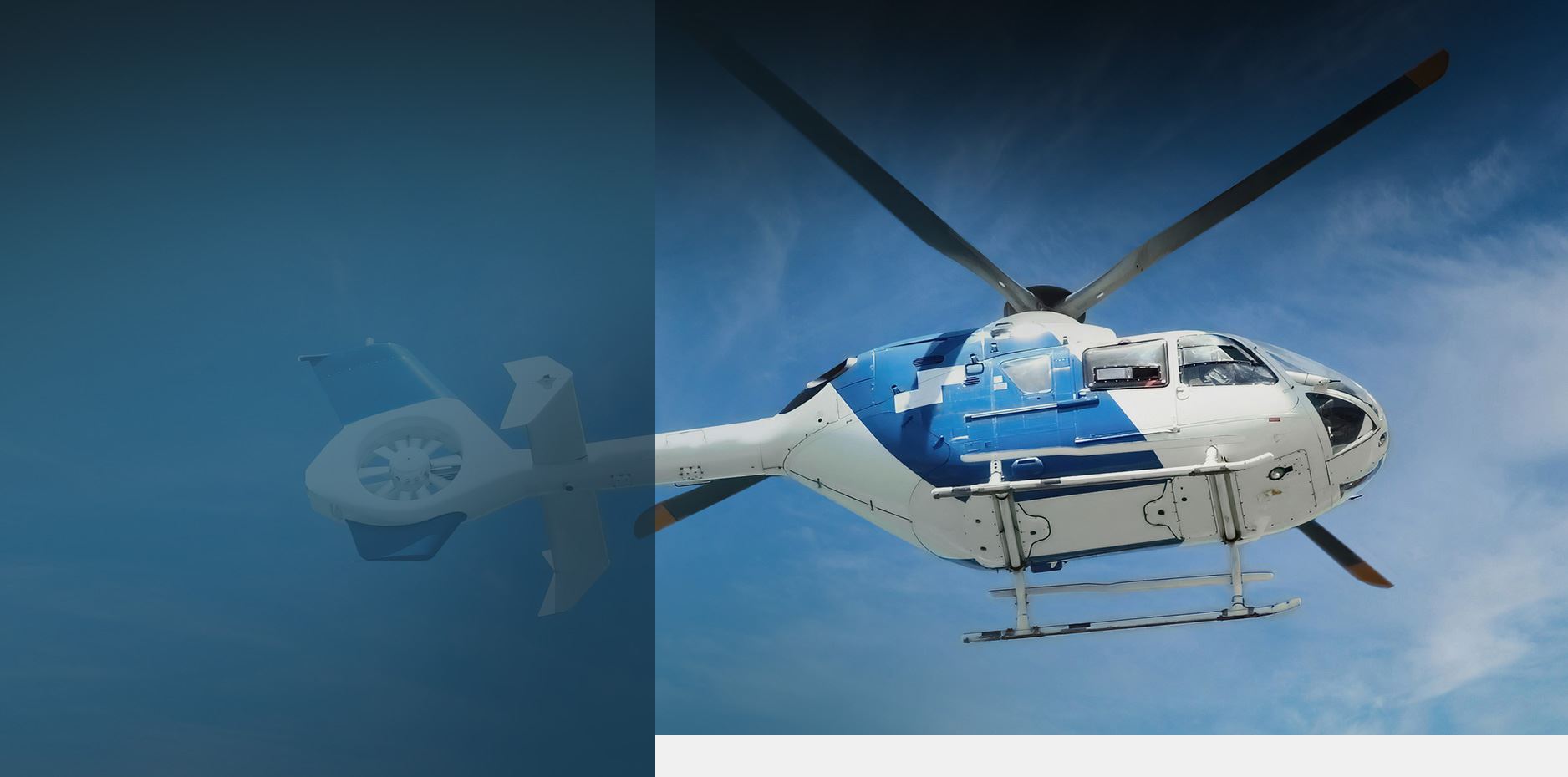 Medical Helicopter Crash & Air Ambulance Accident Client Focused. Trial Ready. Billions Won.
Medical Helicopter Crash & Air Ambulance Accidents
Helping Victims of Medical Service Flights Seek Justice for Negligence
As a recognized leader in the field of aviation accident law, we have handled some of the worst air disasters in history. Over the years, our firm has earned a reputation for its comprehensive investigations, effective case preparation, and successful resolution of complex aviation accident lawsuits, including those involving every type of medical plane or medical helicopter crash.
At Wisner Baum, we handle accidents involving all forms of medical service flights in the U.S. and Mexico from our California offices. Our attorneys are experienced in both aviation and air ambulance accident law, and over the years, we've recovered over half a billion for aircraft accident victims nationwide.
Air medical accidents can include police, fire, Life Flight or other air medical services, such as:
Medical evacuation airplanes and helicopters (Medevac)
Small airplane medical service flights
Flying Doctors of Mercy
Private ambulance flights (such as OmniFlight services)
Chartered flights to the U.S. for medical services
Contact us today to explore your legal options. You can reach us at (855) 948-5098 or submit our online form.
The Added Danger of an Air Ambulance Accident
When you or a loved one must be transported in an air ambulance, it is expected that the aircraft will arrive safely at the hospital. Patients transported by air ambulance are already facing life-threatening medical conditions. If a malfunction or operational error occurs onboard the air ambulance, the patient will likely suffer more severe injuries, or even death. The pilots, doctors, paramedics, and flight nurses may also be severely or fatally injured.
Emergency medical helicopter transport flights have no scheduled flight plans and often involve conditions that make landings and takeoffs difficult considering their close proximity to terrain, busy roads, and heavily populated areas. Additionally, because their operations are extremely urgent, it requires pilots to race against the clock.
As a result, in addition to the common causes of helicopter and plane crashes, medical helicopter flights face the following unique dangers:
At Wisner Baum, we always focus our investigation on the causes of a medical helicopter crash, as well as understanding the link between the crash and the injury suffered by the patient. If you believe that your loved one suffered more critical injuries as the result of an air-ambulance accident, we will pursue a personal injury claim against the responsible party.
medical Helicopter Crash Deaths
According to government data*, there have been over 450 air medical crashes in the U.S. since 1983. Of those, 150 were fatal. Between 1999 and 2008, there were at least 10 medical helicopter crashes each year. An NTSB report noted that the following were the most prominent causes of medical helicopter crashes during that period.
Human error, including weather-related issues and collisions with objects (77 percent)
Mechanical (17 percent)
Other or Undetermined (5 percent)
Although weather-related accidents only amounted to 19 percent of all crashes, 56 percent of weather-related accidents were fatal. Among the factors that make medical helicopters less safe—in addition to the dangerous takeoffs, landings, and flying at lower altitudes—is the lack of fire-resistant fuel tanks. Fire-resistant fuel tanks can buy the people on a helicopter precious seconds to escape from a helicopter crash before it catches fire. Not all helicopters have such a system.
*Data current as of August 2023
Safety Concerns Raised by Medical Helicopter Crash and Air Ambulance Accident Statistics
Since reimbursement rates for air ambulance expenses are very high, the industry has grown rapidly in the last 15 years, along with the number of air medical transport crashes. During that time, there has also been a marked increase in for-profit air ambulances, which has raised safety concerns. Since there are no stipulations for Medicare reimbursements on such flights, using cheaper and older helicopters, cutting maintenance costs, and skimping on crew training, can bring in a good deal of money. In an already difficult profession, corporate greed can yield deadly results as companies cut corners, strain safety procedures, and overwork their crews in order to increase profits.
Any air ambulance accident potentially involves dozens of people and companies. Aside from the accident victims, the crash will always require an investigation into the flight crew, the helicopter or plane manufacturer, aircraft component manufacturers, maintenance companies, the owners of the aircraft, hospitals, police, fire departments, paramedics, government or private air traffic controller facilities, and more. As a result, these cases typically lead to extremely complex litigation requiring the assistance of experienced attorneys.
Demonstrated Experience in Medical Helicopter Crash and Medical Plane Crash Litigation
Mexico Flying Doctors of Mercy Plane Crash
Wisner Baum represented a doctor (a member of the Flying Doctors of Mercy) who was severely injured in a Mooney M20E crash in Sinaloa, Mexico, on November 2, 1991. Wisner Baum successfully resolved the personal injury lawsuit in the doctor's favor.
Colorado Medical Evacuation Helicopter Crash
Wisner Baum successfully represented a paramedic injured in an Air Methods Bell 206L3 medical helicopter crash in Bayfield, Colorado, on September 2, 1992. The medical helicopter crash occurred while attempting to evacuate an injured hiker.
California Flying Doctors of Mercy Plane Crash
Wisner Baum successfully represented the family of a surgeon (a member of the Flying Doctors of Mercy) who was killed in a crash in a remote Camp Pendleton canyon in California, on March 4, 1995. Read more about this plane crash.
Arizona Guardian Air Transport Medical Plane Crash
In 1996, Wisner Baum successfully handled a Beech E-90 Guardian Air Transport medical plane crash in Flagstaff, Arizona. The pilot was on his way to pick up a patient in Phoenix when the air ambulance accident occurred. The plane was registered to Flagstaff Medical Center in Arizona, doing business as Guardian Air Transport. The pilot had logged over 10,000 incident free miles since joining Guardian Air in 1992.
Los Angeles Fire Department Medical Rescue Helicopter Crash
In June 2006, Wisner Baum successfully represented the families of three Los Angeles Fire Department paramedics who were killed in a medical helicopter crash. This was a products liability trial against Bell Helicopter for a tail rotor failure. Our firm also changed aviation product liability law in an earlier Appeals Court decision stemming from this case.
Maryland State Police Medevac Crash
Wisner Baum successfully represented the mother of the only passenger killed when a Maryland State Police medevac Aerospatiale (Eurocopter) crashed near Andrews Air Force Base in September 2008. In that medical helicopter crash, the pilot of the helicopter failed to adhere to instrument approach procedures when he descended below the minimum descent altitude (MDA). The crash sparked the 2009 Federal Aviation Administration mandate that by 2011, Collision-Warning Devices be installed on all medical helicopters.
California SkyLife Medical Helicopter Crash
Wisner Baum has filed a lawsuit on behalf of the mother and father of a substitute teacher who was killed in a 2015 medical helicopter crash. The wrongful death lawsuit alleges Fresno-based Rogers Helicopters Inc. was negligent in the operation and maintenance of the medical helicopter known as SkyLife 4 (N408FC).
For immediate assistance, or to schedule an initial consultation or case evaluation with an aviation lawyer experienced in air ambulance accident cases, please contact our team at (855) 948-5098 today. OVER $4 billion
in verdicts & Settlements
Our top priority is to devise customized legal strategies that are tailored to the unique legal needs of our clients, no matter how simple or complicated their situations, might be.
$10 Million Settlement A Major Foreign Plane Crash

Wisner Baum obtained a $10 million settlement for the death of a passenger in a major foreign plane crash.

$14 Million Settlement A Major US Plane Crash

Wisner Baum obtained a $14 million settlement for the death of a passenger in a major US plane crash.

$17.5 Million Settlement A Major US Plane Crash

Wisner Baum obtained a $17.5 million settlement on behalf of a client who was killed in a major U.S. plane crash.

$10 Million Settlement Celexa-Lexapro Pediatric Class Action

$10 million pediatric class action re false promotion of Celexa and Lexapro. Babies born to women who have used Lexapro and other similar medications such as Zoloft, Celexa, Prozac, Paxil, and Symbyax are at an increased risk for birth defects.

$8.5 Million Verdict Commercial Truck Accident

Wisner Baum secured a $8.5 million wrongful death verdict against the food industry company, Tyson Foods, for the wrongful death of a young man.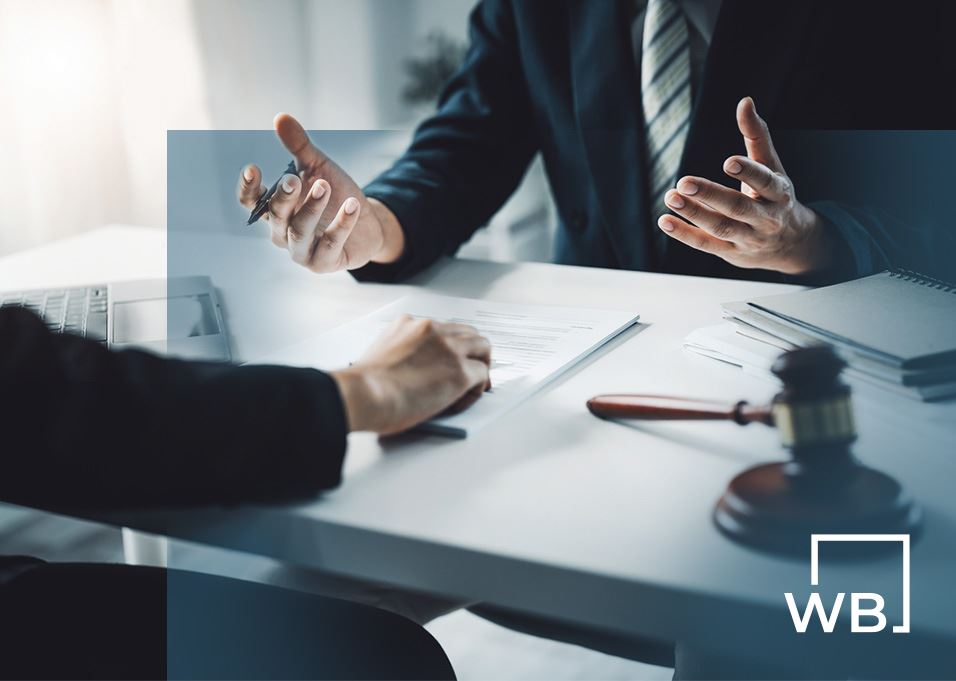 Client-Focused Representation
REVIEWS & TESTIMONIALS
We believe our track record speaks for itself. But you don't have to take our word for it. See what our clients have to say about working with us.
"I Can't Imagine a Better Law Firm"

Multiple lawyers recommended Wisner Baum to me and I have been consistently impressed with the quality of their work.

- Best Law Firms Survey

"They Are About Changing the Systems..."

Wisner Baum are not only amazing attorneys but more importantly, they are activists. They are about changing the systems which got us into trouble in the first place. They understand their role in the process of making change.

- Kim Witczak

"Top Legal Minds in the Country"

The Wisner Baum firm has some of the top legal minds in the country; they are driven, determined, trustworthy, ethical and passionate.

- From Best Lawyers® Best Law Firms

"Diligent & Professional Representation"

Thanks to your efforts I was able to recover from a tragic experience and turn my life around for the best.

- W.T.

"Our Best Interest Was Always Number One on Your List"

A special thank you to your Spanish-speaking staff for the extra effort put into this case. The language barrier was never a problem, and we are so very thankful to them. Your name holds much respect in our family.

- G.C. & C.C

"We Have Never Met a More Wonderful Group of People"

It is obvious that the people at Wisner Baum believe in what they do. And that you all really care about your clients.

- The B. Family

"They Worked Very Hard and Kept in Contact, Which Is Very Important to Me"

I appreciate that you care about how I feel and that you take time to use your talents to ensure your every contact with me is warmly professional.

- A.D.B.

"Your Expertise in This Field Gave Me the Utmost Trust and Confidence"

I wanted a fair settlement within an appropriate time frame, and without any public scrutiny. With your hard work and dedication, we were able to achieve those goals.

- T.O.